About Me
I live in southeast Virginia and am an executive secretary for the Army. I love to cook and love food. I have a picky, picky 8-yr old, but he is a true blue chocoholic and budding cook! I have two beautiful granddaughters who visit often. I am teaching them to cook too.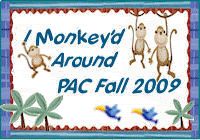 I
Favorite Foods
Tex-mex is one of my favorites. I also love potatoes in just about any way you can cook them.

I generally only consider recipes that I know I will like. I have an incredibly picky husband (no seafood, what's up with that), he would eat steak and home fries every night if I cooked them. I am well known for my baking skills, especially my carrot cake. I did not post the recipe because there must be 100 carrot cake recipes posted here. I have baked many cakes from Zaar recipes, and frequently get requested to make Extreme Chocolate Cake, Recipe #172939 by Tom and Candy...check it out!

I rate many recipes with 4 or 5 stars, based on my careful selection. If I rate it lower than 4 I will probably never make it again.

My favorite restaurant right now is a local Italian restaurant called Tuscanys. Hubby loves Texas Roadhouse (not one of my favs) and son loves the local Golden Corral.
---
Over 475,000 Recipes
Food.com Network of Sites