About Me
I live in Rochester, NY with my husband and my 2 year old son. I am a teacher in the Rochester City School district. I have always liked to cook, however I am now experiencing some new challenges and trying new things because my son is allergic to dairy, eggs, peanuts, shellfish, and soy...so we are exploring what he can eat. Any suggestions welcome :)

Outside of that, I like to be outside, hike, scrapbook, read, and just generally relax. However, the good news is that this has made me learn to cook from scratch make much healthier alternatives for our family.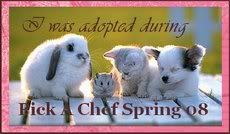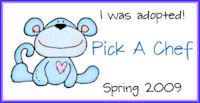 Favorite Foods
Before discovering food allergies -- italian (lots of cheese), sesame chicken (soy), and lots of creamy, cheesy foods. Now, finding any new recipe that our family likes, and can eat.

Most recently I made a cake with no eggs, milk, butter, etc...and it wasn't bad!
---
Over 475,000 Recipes
Food.com Network of Sites