About Me
Currently working on a book project which I am quicky learning that is is very challenging. I love to cook all the time even when I'm not hungry, I find myself cooking and for others and entertaining when ever I get the chance. I try and cook heathy and use the flavors in food that occur naturlly to enhace my dishes to make them special and delightfully fresh and crisp. My favorite cookbook is BettyCrocker it rocks. I think my biggest pet peeve would be when a person adds to much salt to dishes and ruins the natural character of the dish. My passions are simple cooking the best dishes I can and learning in the process. I work independantly as a chef abroad for oil companies.


I was born in Houston,Tx and raised in Texas all my life. I lived in Beaumont,Austin,Lumberton,Houston,Pearland, and finally Galveston. I moved into a Historical Loft on the Galveston Strand and been here for the past 2 years. I enjoy the strand living and the many foods and festivals they have here. Each year there is a Wild game festival were they get together and cook a wide range of game. There is Dickens on the Strand here each year also which offers all sorts of foods. I hop you enjoy my recipes I submit here I try to be creative and make each one my special. Thank you for looking and good eats to you and yours.

Shrimp Bisque,Grilled Tiger Shrimp,Julian Zuccini & Mushrooms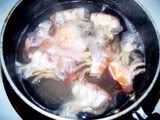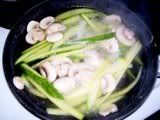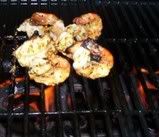 Favorite Foods
I think its all good, I like mexicain foods,italian styles,fusion,suchi and southern styles. I like cooking Italian and putting together unique salads and dishes. It is just food until you put your heart into it then it becomes a art to me. I beleve in using the freshest ingrediants to make a fresh plate with natural flavors. I believe in using the natural sugars and salts in foods without over powering thair natural taste. If you use certain veggies which are naturally sweet, you can use this to inhance your dishes, its the same with salt.
---
Over 475,000 Recipes
Food.com Network of Sites