About Me
Hi and thanks for visiting my AM page. My name is Vicki and I love to cook. I've always been an avid collector of recipes and cookbooks - in fact I have over 1200 cookbooks on my computer alone.
I love living in the Pacific Northwest where we can enjoy the great outdoors. I have 4 grown children and 9 grandchildren. Fortunately, they all live close by so I get to spoil the grandkids often. I love being a grandma and I break all of the rules when the grandkids come over. If the parents aren't around, we eat dessert first and then eat dinner a little later! shhhhh!

I also love to entertain family and friends. One of our 'special' parties is a cooking contest. People ask me to host one of these parties all of the time - they are great fun! We have friends who are wonderful cooks and some that barely know how to boil water. I pick a theme - Mexican, Italian, Asian, etc. and buy all of the ingredients. I play appropriate music and decorate for the theme. People are divided into 2 teams - the salt team and the pepper team. Then they 'compete' to make 3 original courses (appetizer or side dish, entree, and dessert) using the ingredients that I have provided. They have to name their dishes, and see who can set the prettiest table setting too. During the festivities, I serve appetizers that go along with the theme, and host the bar to keep the fun going. At the end of the night, we vote by secret ballot for the best and the worst dishes. I give prizes for both - last time I found some dog dishes for the consolation prizes that said 'this tastes like dog food'.

I love photos on my recipes and would like to thank all of you who take the time to make your family wait for a hot dinner in order to get a picture. lol.
I'm a co-host in the Cooking Games With Friends forum, so if you get a chance, come on over and play with us.
[url=http://www.food.com/bb/viewforum?f=72]Cooking Games with Friends[/url]

I've truly enjoyed meeting fellow Zaarites - both online and in person. I've made some great friends here. Thanks to all of you for making Zaar/Food.com such a fun and friendly place.

My husband of 30 years passed away in April 2009 and I miss him terribly. He was a great sport being my guinea pig and trying lots of new recipes from the site.

I've lost all of my banners... here are some that I've been able to recover.

Cooking Events: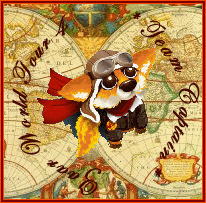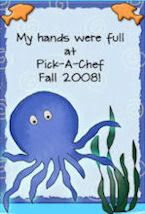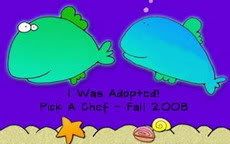 Tag Games:



Favorite Foods
My favorite foods are ANYTHING except black-eyed peas, beets, and Brussels sprouts! I love to do anything from gourmet meals to simple 'dump' crockpot meals. My DH and I especially like spicy foods, but I'm also interested in a lot of kid-friendly dishes that will appeal to the grandkids. My very favorite restaurant is a local one, 13 Coins, and I've never ordered something there that I didn't absolutely love.