About Me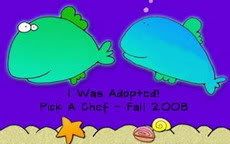 My name is Lynne/b2rowdy & I live in NW Ohio. I am all about my FAMILY. Married to my DH 28 yrs, have 3 grown children Nic 26 (for 9th time), Amber T. 33yo & Cris 27yo, 5 grandchildren D-Man 13, Sierra 10, Sydnie 5, Alexis (Lexie) 5 & Haley Bug 4. Owned by 1 22 mo female, black Pug named Puggles (aka Puggie)-should have named her Wiggle Butt.

I have recently become interested in OAMC cooking & this site has a multitude of recipes so I decided to join.

I used to work & had no life other than that. Now I spend lots of time with my g-kids & I'm much happier! I create greeting cards for family, friends & gifts. I am addicted to The Sims 2 & 3 PC video game. In this game you are basically God. You create Sims (people) & everything they use in their "lives" (its a game). All my grandchildren love to play Sims & that's why there is a version of Sims1-2 or 3 is on 3 of our computers!!
Favorite Foods
I love soup. I would eat soup everyday if I could. I love creamy soups & vegetable or whatever. Has to be easy & maybe freezeable.

Food used to rule my life & then I woke up. I lost 50 pounds in about 6-7 months in 1994 & inspite of the ups & downs I have maintained that weight loss. I have been down to 124 (too thin) & and up to 150 (uh..NO!). Somewhere in between!!

Now I pretty much eat what I want...in moderation & 4-5 meals a day. To you they might appear to be snacks. Weird I know!!
---
Over 475,000 Recipes
Food.com Network of Sites