About Me
I am lucky enough to live out in the middle of nowhere, even further up than I did before. I have been married to my dh for what seems like forever, but really it's not. We have three kids, a dd who is now 17 (eek!), our dd who is 175and our ds who is 7. We home school through a charter school, and it really fits our family better than we thought it would. For now my life revolves around cooking at our school on wednesday's to keep our athletic program alive, so if you ever in the middle of nowhere on a wednesday. Stop on in for some lunch!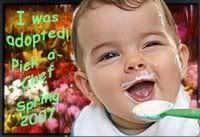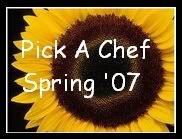 Favorite Foods
I love food, probably way to much. But oh well! I don't really have any favorites but I have lots of cravings..lol! I love to put lots of garlic in my food, I do love my garlic.

I suppose I do have some favorites that are requested of me teriyaki chicken is one, I've never posted the recipe because it's usually a little bit of this and that thrown into a pot and warmed and tasted until I'm happy with the flavors to pour over the chicken as a 24 hr. marinade. One day, I'll have to write down measurements and post it. My family likes to request my cheesy green enchiladas as well. But I've also found a lot of recipes on here that my family asks for a lot of. I have a few favorites that I use constantly.

Fall, winter and spring are my favorite times of the year to cook. I love rainy days when there's nothing better than a good soup and a crusty loaf of bread. And I love the holidays with all the Christmas baking and candy making and then the smell of a baking turkey, there's nothing more comforting than that.

With spring, it's leading up to the bountiful summer vegetables with the strawberries...and I really love a good chocolate covered strawberry.
---
Over 475,000 Recipes
Food.com Network of Sites