About Me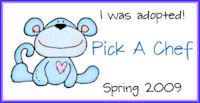 I live in The OC (Orange County, CA) and have been here my entire life. So I am what you call a native California Beach Girl. Born in the LBC (Long Beach City) in 1971 (wow getting up there) and grew up in Seal Beach, CA. I live is a small community called Rossmoor (5 min. from the beach) it is between Seal Beach and Huntington Beach. I do love it here except for the fact it's getting a little more crowded (can't stand that). Would love to move to the Islands (Hawaii)!!!!
I have three beautiful children 2 boys and 1 girl. My oldest son is sophmorein High school, daughter is junior high, and my yougest son is ending his 5th grade (god help me!).
I have two beautiful Yorkishire Terriers (aka a yorkie) Gidget & Kahuna. They just turned 3 years and are from same litter(brother & sister). I am addicted to them, they are my babies. We also have two cats Stitch and Lulu, and two rabbits Lord and Angel. And yes let me not forget the salt-water aquarium.
I have been married to my wonderful husband for almost 16 years now and have been with him for almost 18 years (OMG). When he was a teen he was really into cooking and worked as a chef's assistance to a few 5 star restraunts. Was accepted to a top chef school in NY in the 80's, sadly his dad died and his dream was crushed and never went to school. He is now a Sr. Enviro. Tech. (not his dream job). He can cook awesome when he does, but he usually leaves the cooking to me.
I have been cooking since a young child. Started baking when I was 9 years old with my sisters. My dad (parents divorced lived w/ dad) was pretty cheap so if we wanted any type of sweets as kids we had to make them from scratch. I loved baking and still do when I can find the time. I go in my spurts with baking.

I have two sister Debbie & Denise. My sister Denise (& my nephew) were kidnapped in 1989 link to website http://www.haveuseenme.com/ (copy & paste to see it). It has affected my life so much. I went through depression and panic attacks for years because of this(I have it pretty much controlled now) and still do battle with it. We have never heard anything from my sister and nephew. It is still a cold case mystery. Really crazy!!!!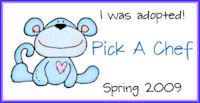 Favorite Foods
Wow too many;
KING CRAB LEGS ARE MY ULTIMATE FAV.!!!!
Love asian, mexican (authentic), seafood, Italain and the list goes on..................
Love pastries mmmmmmmm...........
I just LOVE food and am not picky to try anything!!!!!!!!
---
Over 475,000 Recipes
Food.com Network of Sites