About Me
The lovely picture above is the art of my very talented little artist.

I would like to thank everyone who tries any recipes of mine.
I would also like to thank anyone who's recipe I have tried as well, for posting them and affording me a chance of trying something new.

I love being a mom and wife and a daughter, those are my 3 most important jobs, so I would say I am a child rearing consultant and domestic engineer. The fringe benefits are awesome!

Currently, I am one of the hosts in the Middle Eastern/NA forum.
Because I have a picky husband, most of our family meals are middle eastern. There are many meals I cook but dont have posted, I measure my ingredients by the eye and so to post them is a bit difficult because I will have to measure everything out, but I am working on that for I would like to open the idea that middle eastern cusine is more than hummus and baba ghanouj.

I love baking the best, and I am a bona fide sweetaholic. I like baking for potlucks and things like that.I didnt start cooking until I got married, at which time I knew how to cook about 3 things lol.



My pet peeves are intolerant or pessimistic people. I think that one of the biggest gifts in this world are our differences and that we come in all colors of the rainbow, so that we can learn from each other, and when it comes down to it, we are more alike than we realize. The outside is what I like to consider gift wrap, you have to actually look inside the wrap to see what kind of person is inside.At the risk of sounding tacky and cliche...Can't We All Just Get Along?!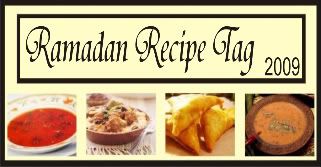 Favorite Foods
Maybe because I am lazy :) I love baking things without too many complicated intense steps. I have to say I am glad that I found zaar, I have tried so many different delicious recipes, so far, and hope to continue.

I love to make sweets, especially for a group, because that way I wont end up eating all of it, and besides I like to share.

My specialty is Middle Eastern cuisine and even my middle eastern in laws rave about my cooking, but I'm not bragging (wink wink), although I love to make other cuisine as well.

I like trying different ethnic foods. I like the exotic. My favorite foods are puerto rican, middle eastern, Italian and almost all desserts :).My favorite restaurants are La Shish, and Fogo de Chao.
---
Over 475,000 Recipes
Food.com Network of Sites