About Me


Could not live without Recipezaar...it is where I put all my recipes that I want to keep. You know, instead of keeping a big box of recipes scralled on the backs of odd bits of paper. It makes them much easier to locate!

As a Canadian-Australian, and I feel a strong connection to both countries. Being from Saskatchewn I really miss the Ukrainian food. Not to mention picking wild Saskatoon berries, chockcherries and mushrooms, 101 different flavours of ice cream, Mom's lasagne, homemade sausages, smoky Canadian bacon and all those beautiful summer fruit pies.

When in Canada I miss the Aussie pav, fresh fruit & veg all year round, roast lamb and bee sting slice. Making fresh lemon butter. All the asian foods that are so handy, and the fantastic resturants in Adelaide. I also miss my Aussie cookbooks so I try and post recipes on here that I want to access when I am visitng Canada.

The cookbook's I refer to most are: Stefanie Alexander's The Cook's Companion, Friberg's The Professional Pastry Chef and The Larwood-Shaw Pool Community Cookbook with recipes from everyone from my hometown. Really like Nigella Lawson, Bill Granger, Neil Perry, Donna Hay and Martha Stewart. I also use Super Food Ideas mag, delicious ABC mag and all the Donna Hay books and mags(of course).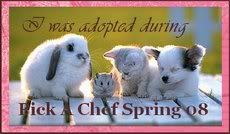 Favorite Foods
Vegetable dishes.. trying to eat more veggies,
Coffee
mangosteens, persimmons, mangos, avocado
rhubarb
coriander/cilantro on everything
BBQ'd asparagas & zucchini
Lamb
Fresh bread and cinnanmon rolls
red wine
---
Over 475,000 Recipes
Food.com Network of Sites