About Me
I'm a full-time Realtor during the day and at night I'm a wife and mother of one 9 year old daughter, Angelina plus one small dorkie dog (dachshund-yorkie mix) named Petey. I love to cook and experiment with new recipes. I've been collecting cookbooks (I have a few hundred) and recipes for as long as I can remember. I like to buy recipe boxes at yard sales and auctions and peak through them for yummy recipe gems. I've found some really amazing recipes that way. I'm a huge fan of Le Creuset enameled cast iron cookware. I've been collecting different pieces for a few years now. I always considered myself a great cook but these pans raise things to a whole new level.

I'm planning to post all of my favorite recipes that I've collected over the years. I have all these clippings and pieces of paper and magazine clips that are everywhere. My recipe boxes are packed with these things and it's time to organize the whole mess. I suppose it will take years (did I say years?!?) to get them all posted but it's worth it. So keep checking back to my posts for new goodies. I can't wait to see what long lost gems turn up. I've already run across several of my old favs. Isn't it nice to have all your best recipes all organized right here? I've also been printing them out and putting them in a nice new binder where I can actually find them when I want to make them. I LOVE this site.

I have found some of the best recipes EVER right here on 'Zaar. There are some fantastic cooks here and I just want to say "Thank you" to all of you who have made me look like the greatest cook on the planet with your wonderful recipes. I try to make as many new ones each week as I can. It's so much fun experimenting. My DH of 9 years is my guinea pig- he will eat ANYTHING I put in front of him. My little girl... well, she's more of a challenge to please. Not really picky but she doesn't really like meat or stuffing or peppers or mushrooms or.... oh, the new one is onions. I could go on but you get the idea. You probably have or had one just like her. They seem to learn all about these things that they don't like at school. All of the sudden...they don't like something they've been eating for 3 years because their friend "Alyssa" doesn't like it. What a challenge it is feeding these little creatures! That's her and Petey in the picture above.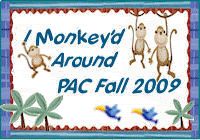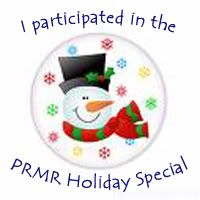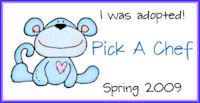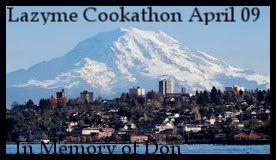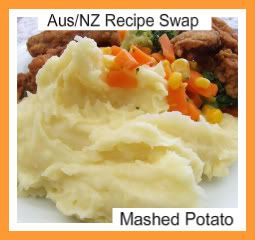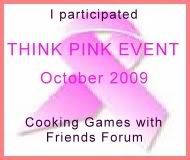 Favorite Foods
I love to cook chicken. I'm always on the prowl for new and different ways to make it. I just can't get enough chicken! I also like to make cheesecake pies and ice cream cakes plus so many other things. Like I said above, I am a BIG, BIG fan of Le Creuset cast iron cookware and use it for most everything exept roasting. For that I usually use one of two dark non-stick T-fal roasters that I just love! They make the meats sooo brown and the skins are always perfect,too.
---
Over 475,000 Recipes
Food.com Network of Sites