About Me
Hello! I was excited when my step-mum asked me to join Recipezaar. I've wanted to for quite a while! I'm a Kiwi through and through, and live near the beach in Auckland.

My name I ended up with came from a deep and meaningful discussion with my family : ). In the end after playing around for a bit (and having a lot of fun!) I settled on MisChef-Maker. It'll be fun living up to the name too!

I'm practicing painting full-time in the hopes of soon selling my work, and becoming a full-time artist (although I don't have an art degree of any sort).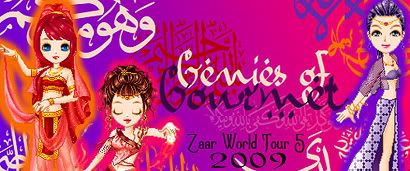 Favorite Foods
Hmmm. Tough question. I am a food lover, and my step-mum seems to be quite intrigued with my rather large appetite. I do love sloppy joes....and breads of all different kinds (I used to be allergic to wheat, which is probably why I love wheat foods so much!). I am famous for cooking muffins- I've been chief muffin maker in my family for a couple of years now. But I don't have much cooking experience with anything else, so I'm looking forward to trying completely new dishes.
---
Over 475,000 Recipes
Food.com Network of Sites