About Me
I was born in Glendale, California but I currently reside in Athens, AL. The military brought me to Alabama in 1989 and I just never left! Although quite different from California, I have come to love the more laid back lifestyle the South has to offer. My husband, who is Puerto Rican, and I were married in May 2006. He is retired from the Army (24 years) and now works for TASC Inc. while I am a stay at home mom. this is a new lifestyle for me as I worked for 23 years before having a baby on Dec 20, 2008. She was born two months premature and while she was in the hospital I decided I wanted to be with her and so I stopped working.

My husband and I both love cooking (probably him moreso than I) in our spare time. We purchased a home in 2006, and I think the main reason we bought the home is because of the beautiful kitchen...which is where we spend most of our time.

We like to try new recipes and Recipezaar has made this easy for us. When we first met he moved to Alaska, and to bridge the distance we would cook (him in Alaska and me in Alabama) the exact same recipe from zaar while on the phone or web cam together. When we had more time we tried at least one new recipe a week. We are slowly but surely getting back to that tradition. Cooking together has become challenging with a 13 month old. One of us plays with her while the other cooking.

I also enjoy collecting cookbooks and now I am addicted to Food Network. I love Giada and Ina the most...My husband thinks Ina is too boring, but her dishes always sound so amazing.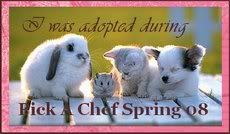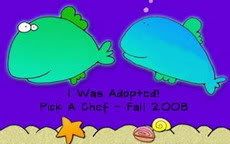 Favorite Foods
Puerto Rican, Italian and Mexican are my favorite foods. But then again, I LOVE Chinese too. I especially love pairing a good beer with the type of food I am eating. Tsing Tao for Chinese, Lokal for Brazilian, Corona or Dos Equis for Mexican, etc. For Italian, I love Peroni...but a cabernet will do nicely as well.

My favorite food of all has got to be the potato (but not the sweet variety). As for spices, I am not sure if I could live without garlic or salt. My husband and I recently debated which we had to pick if we could only have one or the other...I chose garlic salt!
---
Over 475,000 Recipes
Food.com Network of Sites