About Me
I'm the mother to two boys (Yaron ?2002, Noah ?2004) and I am happily married since 2000. I work as an administrative assistant in a primary school. I have liked cooking since I was a little girl, strangely enough, my mother never really enjoyed cooking, so I don't know where I am getting it from.

Cooking is really taking a break for me (at least of my two boys will leave me to it). I try to involve my kids as much as possible in cooking and they already enjoy making cookies, cakes and popsicles. I like to bake so when it's their birthday I let them choose their favourite cake. This year I made a pirate ship for the youngest one and a treasure chest for my oldest. I am active in my children's school and I like to craft when there's time left, which isn't too much lately. Every night before I go to bed, I need to read at least a chapter in a book. It has become such a ritual that it is hard to sleep when I haven't.

I do have quite a few cookbooks, but the ones I would miss the most if I'ld lost them (even if I don't make that much recipes out of them) are my great grandmothers cookbooks, which are partly just little pieces of paper with a recipe scribbled onto it. I also really like the cookbooks and tv-shows of Jamie Oliver and Nigela Lawson.

I really like the countryside, even if I don't really live in it. (I live in a suburb of Bruges) My dream is to one day buy a small little farmhouse with just a few animals and a beautiful garden, where I could grow some veggies to can in summer. Well, one can dream can we...

My pet peeves are agressive drivers, people who don't take others into consideration and who are selfish.




You are now marked on my visitor map!
Create your own visitor map!


Participation & Awards: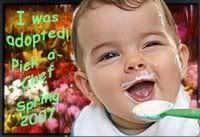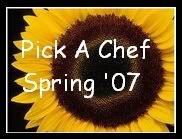 [img]http://i167.photobucket.com/albums/u132/marlittmk/banner2.gif[/img]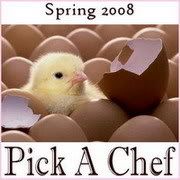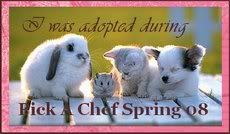 Favorite Foods
Well favourite foods, that's a hard one. There aren't too much things I don't like. But I think I couldn't live without chocolate. I like to bake bread, cookies, cakes (and all things that are fattening I guess). I do try to cook healthy most of the time though. I don't really have one dish that I am famous for, but people like to come to dinner parties at our place.
I also really like to try old recipes (canning, Amish recipes, things from my great grandmothers cookbooks). We have a few really good restaurants overhere and two of my favourites are Laurel & Hardy and Ten Voute. So if you ever visit Bruges in Belgium, these are really good places to try.

If anyone of you ever visits Belgium, please feel free to contact me. I really like to meet new people!
---
Over 475,000 Recipes
Food.com Network of Sites