About Me
I am really into the concept that quick, affordable, AND healthy is totally possible, and using fresh and local foods while doing it! I'm definitely guilty of taking shortcuts in a pinch, but I never make anything with a can of Cream of Chicken soup (blech). Recently I've been all about lentils and quinoa, and any vegetable on the grill!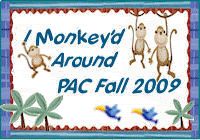 Also, I'd just like to state for the record here: "Marinade" is the dressing you put on meat to make it juicy and tasty - i.e. "Use italian dressing for a marinade." "Marinate" is the act of using that dressing - i.e. "Marinate the chicken one hour". Ok, that's all from the Vocabulary Police for today. ;)
Favorite Foods
Ha ha! It would be easier to list the foods I *don't* like: organ meats and brussel sprouts. I'll eat pretty much anything else.
---
Over 475,000 Recipes
Food.com Network of Sites