About Me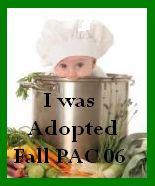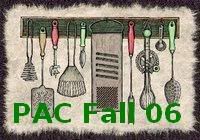 Hi! My name is Robin Carr Gitz. I am a newlywed, my husband Peter and I got married on May 21,2011. We also just welcomed into our family our twin sons, Connor and Cooper!!

My parents are foodies and I TOTALLY blame them for my passion for food!! I will try anything once. I have found that I really do like some things I "thought" I hated. Although, I do still HATE (green)peas!!
Being from the south (New Orleans) and living in the south still (Lafayette), both my husband and I love to cook. I do most of it, but he will jump in any chance he gets. I am a stay at home mom so I have plenty of time to cook --although that time has been cut considerably since having the boys in July.
I have a love of baking although I CANNOT for the life of me make a light and fluffy loaf of bread!! I have been away from the site for a while and am looking forward to jumping right back in. I hope you didn't miss me too much!!

Here is my rating key for reviews:
***** = HEAVEN - I would not change a thing!!
**** = Was VERY good, but would make a few changes
*** = Not a bad recipe, but would make quite a few changes if I made it again
** = Would have to make a lot of changes to enjoy
* = Didn't enjoy it at all, and will probably not make again.
Favorite Foods
Do I have to pick just one?? That would be tooooo difficult!!! Being part of the G.R.I.T.S. clan (Girls Raised In The South), I love good cajun/creole food!!! ANYTHING fried!!! (If you haven't had a fried Snickers or Twinkie, you MUST!!) I am a certified - card carrying chocoholic. Even have the card to prove it! I should have been Italian, because I could eat it everyday! Oh goodness....I could go on!! But Zaar has opened my eyes too many NEW cuisines, and that I just love!!