About Me
Live in beautiful Ross-on-Wye with my partner & son. Was previously known as Lokshenlover on here but thought I'd change it cos' my partner, Dave, enjoys cooking as much as me!
We grow as many veggies as our small garden allows! This has helped to change our attitude about the rainy British climate for the better! I've also found that baking is very therapeutic in the awful grey lightless days of winter!
I've been getting more into photography since digital cameras arrived, and am a member of a few photographic sites. Do have a look at http://www.redbubble.com/people/tambala and http://www.zazzle.co.uk/Tambala and let me know what you think!
I travelled a lot pre-kids - the highlight was backpacking through Kenya, Tanzania, Malawi, on to Zimbabwe via Mozambique. I love Africa and, one day, want to go again - this time with Dave and Martin!
Now I live in Ross I don't have such itchy feet to travel - there's so much beauty here. We have a campervan for short trips across the British Isles and mainland Europe.
Zaar has increased our confidence and enthusiasm for cooking so much! Wonderful!



Ross-on-Wye



Beautiful Symonds Yat, with the river Wye


HOPE not hateCelebrating modern Britain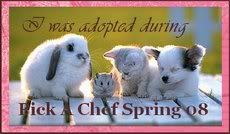 Favorite Foods
My list has changed since joining Zaar. I don't make lokshen pudding so much now as there's so many other puds to discover on here! We all love anything 'Thai'!
Needless to say, chocolate should be at the top of the list, but we now bake with it, make our own chocolate and instant drinking mixes...thank you all!
Savouries - anything with ground coriander, cumin and chilli in!
Sweet things - anything with cinnamon will probably be adored!
---
Over 475,000 Recipes
Food.com Network of Sites