About Me
I am currently on a month long tour of Europe with my husband and two of our friends. You can follow our travels on martinandluschka.blogspot.com
?????????????????????????????????????

One of my favorite chefs is Jamie Oliver, but my husbands'a pretty good cook too!

I love being creative, whether its in cooking, writing, crafts...unfortunately i'm not gifted with pens or paints, but I try to do the best I can with what I have!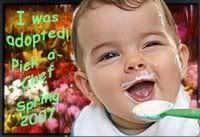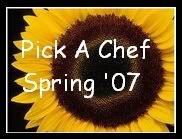 Favorite Foods
My favorite dish is pretty much anything Italian, Greek or South African. I'm famous for ... well, not a dish partiularly, but for spectacular dinner parties... even if it's just the same old crowd, I always try to out do myself on what I did the time before. I try to come up with new and exciting things!

My favorite restaurant is a little back street cafe in Rome, near the trainstation, Il Giardino, I think it's open really late and has simply great food, and it's not even a fancy restaurant.

My rating system has been somewhat eratic, so I'm going to try to stick to the following:

5*--This has blown me away. I will make this for guests, and for us on special occasions, or when we just need something special. It's spectacular, and I never want to lose this recipe!
4*--This is a great recipe that will be made again and again in my home.
3*--I really loved this and would have it all the time if it wasn't for the cost/ calorie count/ fat count/time to prepare etc etc.
2*--Hmmm... not sure about this. Perhaps I did something wrong, but it didn't work for me. I might try it again though, just to see.
1*--Yeah, this isn't for me, I'm afriad. I'm sure it might suit other appetites/styles, but it's really not my thing, and I doubt whether I'd make it again.