About Me
I live in a suburb of Des Moines with my wonderful husband, two children, a Boxer and a neurotic Golden Retriever. Every day I am reminded of how blessed I am when I have one of the five of them gazing at me longingly wanting something I have just cooked!
It was my DH that taught me how to cook when we first got married (I think he was tired of my mantra If it can't be cooked in a toaster
or a microwave in 60 seconds or less - I'm not making it!)
I turned out to be an eager student and he was a VERY patient teacher. Little did he know that for the next 13 years he was going to have to put up with endless nights of Food Network, cookbooks spilling out of every bookcase, and me chasing him through the house trying to stick a fork or spoon in his mouth saying Here - try this!.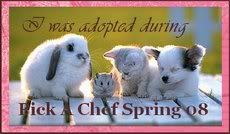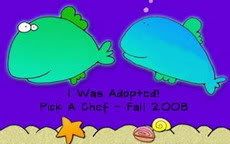 Favorite Foods
From kindergarten through college my special birthday dinner was the same every single year; fried chicken, mashed potatoes, gravy, corn and chocolate cake. To this day I think this is greatest meal - probably because I NEVER fix it.
I love shellfish, mexican food and italian food (but who doesn't?). However, I would have to say that the greatest food invention of all time was the Oreo DoubleStuf :)
---
Over 475,000 Recipes
Food.com Network of Sites