About Me
CHECK OUT MY SONS PAGE Chef #466706!!!!
I'm getting fit with a healthy lifestyle change! Check it out at SparkPeople.com.



I live in a very small house with my wonderful husband and son. My son loves to bake with me his favorite right now is Oatmeal Cinnamon Chip Cookies. But, he won 2nd place at our 4-H fair for making Pumpkin Cookies. Yes I am very proud of my son. He is the world to me and he knows this. After all he was trying to give me a great birthday present, himself. But he came a little to early, February 24! I will be teaching him everything I know about cooking.



Right now I am a homemaker!! But sometimes I am called into school. I am a IA (teacher's aide) for our school systems but only part-time! My husband and I thought it best, few years ago when our son was very sick and my place of employment, at that time, got very upset when I had to call in sick. My husband doesn't like to take days off of work and seems to be very healthy. Plus his wages are way better then mine!!



Oh and the reason for so many cows, my husband partly owned and worked on his family farm all of his life. About 8 years ago he left the the family farm to work elsewhere!! But we still have strong ties with the farm!! My son even owns a few cows!!!



NOTE: All of the recipe I have posted I have made and enjoyed. I will not post a recipe to Zaar that I have not tried myself!

******NEW PICTURE OF ZACKARY AND 2008 FAIR!!!*****************************************


Note on the pictures of Zack:
Izabell was born 4/14 and sadly pass away 4/21 one week later!
Reese's walked for Zack like a well trained dog, but when he went to walk her in the show ring she was as stubborn as a mule.
Zack has had Shera since she was a month old!! Which is a good thing!



The brown bunny is Hersheys Chocolate Bar, the black and white bunny is Lucy, the two black bunnies are Saturn and Mars they are sisters (I can't tell them apart but DS and DH can), the brown and white bunny is Snickers (DS favortie)!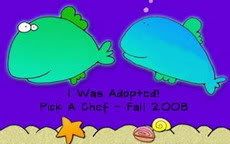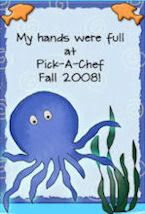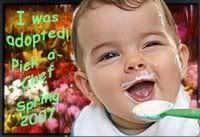 Just a Side Note: On February 21, 2008 I fell on a patch of ice in our backyard. I broke my wrist in 2 places!! I am still very sore a few WEEKS later. So although I will still be on Zaar I won't be as active as I like! Reviews will come once I am feeling better.

April 3, 2008 he took off the cast!! Man did my arm look weird!! I am still very sore, my wrist still bothers me. The doctor said it is going to take sometime for me to get it back in working condition.








Create your own visitor map