About Me
Life goes on and on. School's back in session. My 8 year old is now in the 3rd grade. Hard to believe. I wish my 4 year old was in kindergarten, but she's exhausting her preschool teachers for one more year.

We're trying to add to the family, but we've had failed pregnancies twice this summer. I'd love another boy and girl. I'd name them Sylvan (Sylvie) and Sebastian.

My dream of being a novelist is still a dream. I have a synopsis written for one novel. I never finished my e-book on mystery shopping or my book on a magic snowbank. That's not to say I won't. I think it has to be freezing out to focus on snowbanks.

I am still out of work, but I am casually looking for something new. I worked from home for 2 years, and I want to keep that flexibility. Anyone hiring?

My 8 year old is so picky, so if a Recipezaar recipe strikes gold with him, I know it is a keeper! My 4 year old doesn't seem to want any meal no matter how much the rest of us rave. She is more stubborn than I ever was. My mother must be laughing in glee.
_____________________________________
Per someone's suggestion to Zaar members, here is my set of guidelines for rating recipes:
5 stars: Awesome recipe that could be served in a restaurant. The kids loved it. DH (dear husband) and I fought over leftovers.
4 stars: Great recipe. Might not be restaurant material, but we enjoyed it. The kids may or may not have liked it, but the adults did. Leftovers went fast but weren't fought over.
3 stars: Good recipe. Needed something to make it special. The kids probably did not like it. I most likely did not like it, but DH did. Leftovers probably went to DH.
2 stars: Not a good recipe for us. It tasted and/or looked bad. The kids refused to eat it. I disliked it and did not finish my portion. DH may or may not have eaten his. Leftovers were probably thrown away.
1 star: Something was horribly wrong. Usually the taste was way off. We could not eat it, threw it away and ordered pizza.

I am careful to be fair to another chef if I have changed ingredients. If I think someone's lasagna is awful, but I substituted ketchup for tomato sauce, American cheese for mozzarella and cardboard for sausage, well, that's not their fault!

Please be similarly kind to my recipes. If you make significant changes and hate it, please try the recipe again as written or review it without ranking it. Thanks!
_____________________________________

I love learning new techniques, trying new ethnic dishes and stretching my imagination. I hope you enjoy my original creations, and I look forward to trying yours!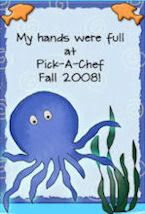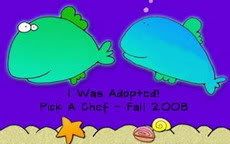 Favorite Foods
Peppercorn Chili is my specialty. I came in second in the neighborhood contest, but the judges used a blind taste test on a newcomer to decide the winner. In other words, I was robbed!

Pizza with Italian sausage, spinach, banana peppers, extra mozzarella...yum!

Spaghetti with 5-cheese marinara from Olive Garden (Never-Ending Pasta Bowl recipe)

Zuppa Toscana from Olive Garden

Chicken flautas with queso from On The Border

Oatmeal with milk, cinnamon, Splenda, Brummel and Brown and a dousing with maple syrup - heaven!

Banana bread or cinnamon rolls, both warmed and smeared with butter.

Chinese, Italian, Mexican, some Thai, American - my favorite ethnicities. Yum. :)