About Me
http://www.recipezaar.com/members/home/258867/IMG_0034.JPG
Me at Christmas , eyeing the mince pies , muaharhar.

I'm sixteen years old and love to cook. Seriosuly , I always bug my mum when she's coming home - " Can I boil an egg ? Do you want me to put on the pasta ? " etc - and I have little tradition where I cook a complete dinner once a fortnight. Thats' generally what I review recipes for as I don't get a chance to cook the rest of the time :(

Since I live in Hong Kong, I don't have access to a lot of the stuff most Recipezaar-ers in the US do , so I spend a lot of time filtering out refrigerated buttermilk biscuits , frozen pie shells, pastry flour and all those instant mixes >< Its' not just that I live in Hong Kong though , my pantry (physically impossible in a two-bedroom flat, but there in mind and spirit) is small.

What I always have in the kitchen : plain flour, self-raising flour, sugar, cocoa, pasta, canned beans, canned tomatoes, fresh tomatoes, garlic, onion, some kind of cheese, low-fat yogurt, low-fat milk, water, frozen berries, muesli.

I guess a love of food is born in as I'm half-Italian. I go to Sicily every summer and its so different from here - there is this ...respect for food. I LOVE IT

The other half of me has an ex-baking grandma ( she stopped after she had no-one to fatten up ) and I think I got a bit of that too , I absolutely ADORE making cakes, cookies,muffins but I hate having them around the house . I mulled over the idea of selling my baked stuff but in the end decided I'd probably get arrested for hawking and no-one would know what I was doing anyway.

My rating system -
***** Perfect. this is for whatever the recipe claims to be, i.e. if a recipe a simple,quick, economic stew I won't give it *** for not being finicky or delicate. These are often foolproof, too :)
**** Almost perfect, but there was something missing.
*** All right . Not a bad recipe, but I didn't like it.
** Not enjoyable, but with some spark or facet with merit.
* Godawful. SORRY !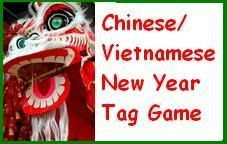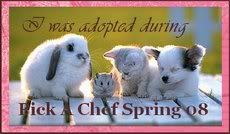 Favorite Foods
I love Italian food . Not so much American-Italian ,I find it kind of heavy . There's a fine line :) but thats just me

I eat mostly vegetarian food , so I like Indian . Take-out ( Pizza Hut !ohh .slobber ) but home-cooked stuff too. My recipes ( sparse though they are!) are simple , yummy and with easy ingredients. They are good to whip up when you're hungry and bored , which is inevitably they were all , originally , whipped up .



I'm not really fussy about types of cooking , so long as it doesn't have steak-type things (ick), fishy foods , silken tofu or ...brussel sprouts. Or cider , or red wine vinegar . Apart from that ,I'll eat just about anything.

I'm a half-vegetarian. As I'm growing I like meat more , but when I was 9 or so I absoulutely detested it - nothing to do with animal cruelty ( sorry !!) or health, but the texture was so...gross. I still can't eat a steak but can manage chops - the feel of meat is , to my over-imaginative mind , of similar consistency as human ..urgh , just don't ask ! I love processed meat , because then it doesn't feel like it could be human ! I have a special fondness for Ikea-ian meatballs and these delicious gourmet sausages at my supermarket ( pork with apple and pear ! Chicken with basil and sundried tomato ! )
-- amendment. I am now veggie again, this time for animal rights. Whoo !
Oh - if your recipe is in my cookbook, it doesn't mean its my favorite or that I'm going to make it , so don't hold your breath . IT just means I was searching recipes not on my home compuiter and found some that i was interested in but couldn't remember whether I've got something similar already stashed away :)

I save loads of recipes but hardly ever make them because unfortunately I'm busy with schoolwork and my mum loves to cook too , so squishing in me can be a bit too much hassle :(
Also becuase I love the sound of the fattening ones but in truth I eat almost macrobiotically.

Sometimes.