About Me
I'm a stay at home mom. I love to read and sleep, neither of which I get to do as much as I want. One day ;)

My DH thinks cheese, bbq sauce and ranch dressing goes on or with almost everything.

I lurked here a long time before I joined. Some of the recipes I've printed out are dated 1999. So as I make these recipes (some favorites, some untried) I will review them.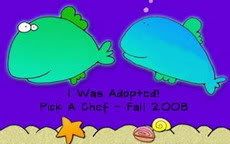 ,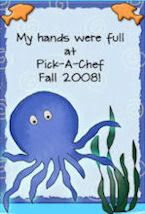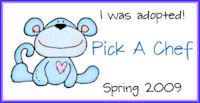 ,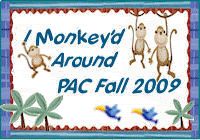 ,

Favorite Foods
I'm a meat and potatoes eater. I will pass up dessert in favor of a great dinner. Unless it's homemade cookies.

I'm not famous for anything good. I'm more infamous for serving things no one likes. I hear a lot of ,"That's yucky." before some have even sat in their chair.

We don't eat out a lot because of food allergies and when we do, we go where we know it's safe. That doesn't mean great. The only chain restaurants that I tend to like are Mexican. I almost never have the same thing twice at any restaurant unless it is fantastic and I can't bring myself to order any thing else.

I used to be a pretty bad baker. After making my husband chocolate chip cookies for the first time he asked me not to do it again. I think it had more to do with banging, slamming and bad language because things didn't go so well. But I've been working on it for the last 13 years or so and I've improved greatly, at some things. Some cookies still tend to stump me. Chocolate chip I just can't get right. I don't review those because I know that they don't turn out because of me. My family loves my muffins and cakes. The number of muffin recipes to choose from are very limited that I've mastered and my cake comes from a box!
---
Over 475,000 Recipes
Food.com Network of Sites