About Me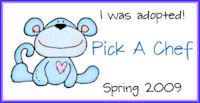 I live in Southern California. My work, and my passion is glass. Hot and warm glass specifically. I own and opperate a store in Yorba Linda where we sell supplies, teach classes, and rent our studio facilities to people who would like to use it. We also have a small gallery in the front of our store where we sell pieces that have been made by local artists.

When not doing glass, My husband and I spend our spare time riding our Harley. We have taken several cross country trips on our bike. We enjoy riding on the back roads whenever possible and practical, and also the company of many of our friends on our rides.

Second only to my obsessions with glass is my love of recipes. I collect cookbooks, and have an entire six foot wide kitchen cabinet full of them. I also have so many cookbooks that will not fit in the cabinet that I would have a good start on filling another one. Since finding out that I can get recipes online, I have tried to resist buying cookbooks, but cannot always control the urge!


Favorite Foods
I am most famous for my desserts, and my family knows me best for my pies. I learned to bake pies from my grandmother, and have been the family pie baker since I was a teenager, when she became unable to continue baking. I usually only bake pies for holidays, but my family expects fresh pies at every extended family gathering.

I also enjoy cooking large, special meals. I don't do so well with everyday meals. We are so busy that we frequently end up eating out, late at night in the interest of time and energy.
---
Over 475,000 Recipes
Food.com Network of Sites