About Me
I live in southern Alberta and am a paralegal for a mid-sized firm - I am the tongue-sticker-outer in the picture, the other girl is my best friend and my sister. I love to cook and will only bake occasionally. I would rather cook a five course meal than bake a cake. We eat a lot of ethnic food in our house - especially as the area we live in has few good restaurants - most are chain stores.

I had some severe health problems in the past and ended up losing my large intestine - as a result I try to eat healthy, non-processed foods that don't aggravate my condition. The only foods I really can't eat are shrimp and bean sprouts.

My two biggest passions would be camping and reading. The best is when I can be doing both at the same time! My boyfriend and I have been together for seven years and we have two wonderful, spoiled cats named Stew and Hummer.

A note on ratings: I believe that one of the most valuable features on this site is the ratings system. I rate dishes according to how I honestly felt about them. If I didn't like someone's dish I will give it a one or two star and explain why. I am not out to hurt anyone's feelings (and won't have mine hurt in return) but I don't think that rating a recipe high even when it has inherent flaws helps anyone else on the site. Just my take on things, you can take it or leave it.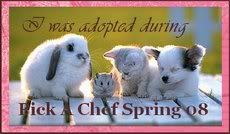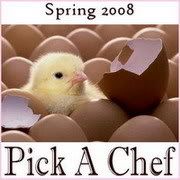 Favorite Foods
I love Middle Eastern, Chinese and Japanese food. My three favourite restaurants are independently owned Middle Eastern restaurant, Japanese restaurant and a little Ethiopian restaurant in my hometown. I try to avoid chain restaurants whenever possible to support local business and frankly, the food is usually always better in the smaller restaurants.

I am famous for my homemade burgers, my three onion dip and my hummus which I am told is a compliment even though, with everything else I can make, I find somewhat insulting.
---
Over 475,000 Recipes
Food.com Network of Sites