About Me
I'm a 26 year old who works in the Chicago theater community. I have a little bit of a food obsession and love to plan meals, cook for myself, cook for my girlfriend, and cook for large groups of people.

My friends and I have a weekly "Food Club" where I make them food and they bring me booze. It's pretty much awesome- I get to cook and eat AND get free beer. It changes weekly depending what's cooking, but we have Grill Club, Chili Club, Taco Club, Soup Club- you get the idea.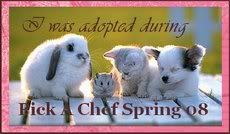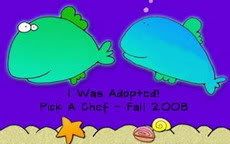 Favorite Foods
Mexican, Indian and Middle Eastern food. The SPICIER the better. I eat jalapenos by themselves as a snack.

My girlfriend does most of the cooking in our house and she's vegan. I'm an omnivore who prefers eating vegetarian and vegan. I've found that by eating vegan I've opened up a huge world of new food and recipes that I never thought of before. Some people ask "what do you eat??" and are in disbelief when I tell them I eat more things now than I did before.

But I still love hot dogs and chorizo. And cheese. I just eat less of them now.
---
Over 475,000 Recipes
Food.com Network of Sites