About Me
My first cooking memories are in the kitchen of my Italian grandma, who passed away at age 99 in 2007. My mom was equally as proficient in the kitchen, and continues to be my role model today.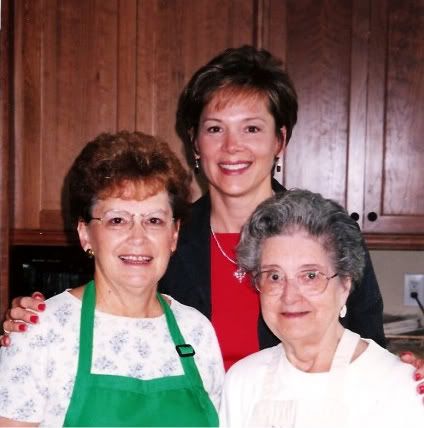 Continuing the legacy...my cooking passions are showing up in the adult lives of my kids, who are health and fitness enthusiasts. In 2009, the triathlon bug hit the family, which has created wonderful memories and an intense desire for healthier foods and menus. We try to eat colorful and avoid sweets and refined foods. But still....it's about balance. I can hear my mother saying, All things in moderation, or conversely, Too much of a good thing is BAD. How true!
Cookin'Diva and mom

Cookin'Diva and Cookin'Daughter



Cookin'Son at Purdue



Hubby at the Texas Smoker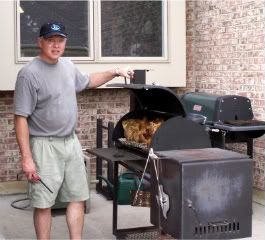 Favorite Foods
My favorite foods: Italian, healthy adaptations, baked items, salads, and BBQ...assuming it's the long, smoked kind of BBQ. My hubby has a huge BBQ smoker and loves to fire it up for family and friends.

Dishes I'm known for....Italian foods, Cranberry Bliss Bars, and other decadent desserts. Eventually, I hope to also become known for my healthy adaptations, but if you live by the motto all things in moderation, then even decadent things can have a rightful place in your life!