About Me
I enjoy baking so much!, I love nothing better than giving my goodies to loved ones and friends and would spend all day in the kitchen if I could! lol, my only problem is If its in the kitchen, I eat it! lol.
I also love cats and have 5 of the little furry darlings... they are my babies!
Nope I dont have kids... unless you count the cats! lol
I have a partner and we have been together for around 10 years..but whos counting? ;)

I just love this site and cant get enough of it.


Oh! and Im an aussie.

Things to do... Let cat in... let cat out... let cat in...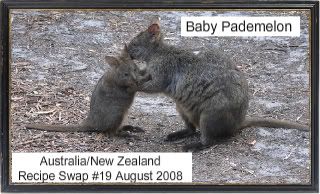 Favorite Foods
Cookies, Cookies, Cookies!!!!!!
---
Over 475,000 Recipes
Food.com Network of Sites