About Me
Hello,
I am a southerner, born and raised here in the deep south. I have many interest and you could probably call me a jack of all trades, master of none! Currently I am a school bus driver, before that I was a Costumer and manager/ buyer for a Costume shop, before that I spent a few years as a graphic designer. For the past 15 years in my free time, I have studied Medieval history and hope to one day get a degree in it.
I have 4 wonderful kitty's who allow me to live with them If I bribe them with food. Hehe, other wise they mutiny! I love snow skiing, mountain climbing,and archeology digs,most of which are not conducive to the south, so Its a good thing I love to travel!
Of course I love to cook and horde recipes like they are gold, I am also a member of the Society for Creative Anachronism's (SCA), where I am a baroness, painter of manuscripts, and leader of the local group. Thus my name.
One of the things I like doing in the SCA is cooking period food for 300 or so of my friends, after researching recipes and redacting them to suit modern taste. I have always been interested in different cultures and food is a wonderful way to experience a taste of someone else's world. Thats when I found Recipe ZAAR, and I have been enjoying new friendships and some great food here!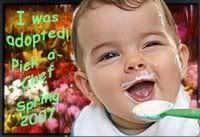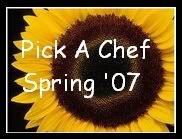 Favorite Foods
Some of my favorite foods are Charleston Red Rice, Pecan Pralines ( I did say I was Southern ;), Veal Parmesan, Savory Toasted Cheese, Anything with lamb and I cant forget to mention Anything with Chocolate!