About Me
I am a step-mother of one 12 year old boy who will be a teen this summer (07). My family lives in the town my DH and I were born in, population 5000. By day I work in customer service, but in my spare time I am a chef, artist and photographer. Well... I play at those things, anyway. To date my DH and I have lost 75lbs combined on Weight Watchers, so I have joined to pick up some new low fat recipes to add to my collection. My biggest love in life, aside from my human family, are my dogs. I work for a dog rescue org. and love every minute of it.

We adopted Angel from the local Humane Society. Her mom was rescued from an abusive owner while pregnant with Angel's litter. She is a terrier mix and is wild as they come. She is easily the happiest dog I have ever met. She's smart, too. She loves to steal Gizmo's toys and hide them from him.



Gizmo was rescued from a breeder by our neighbor's kids. They discovered that Basenjis are a handful, however, and when their work schedules were increased they needed to find him a new home. We have fallen in love with him, in all his haughty ways. He has a great sense of humor and is the oddest dog I have ever owned.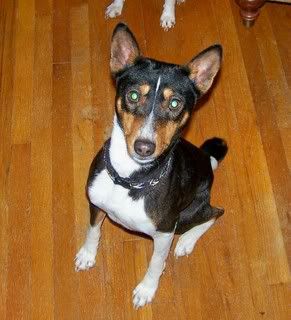 Participation Awards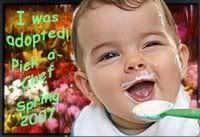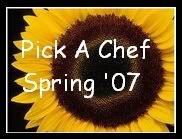 Favorite Foods
I love food that is easy to prepare but is flavorful. We try to cook light, so I love to try new things that tase like there is NO WAY it can be good for you.

I love to try new flavor combinations and I am always looking for recipes with ingredients I can find in my one horse town.
---
Over 475,000 Recipes
Food.com Network of Sites