About Me
Okay, I don't always look like a rock star. This picture is from my Rock N Roll Book Fair (I'm a middle school librarian). I am originally from Ohio (Findlay) but was an army brat, so we traveled all over the world. We ended up here in El Paso, TX. My DH was also military, so you could say I've always been in the military. We someday plan to re-locate either in southern Georgia, northern Florida, or possibly New Mexico.

I read a lot of cookbooks and try new recipes. I also subscribe to several cooking mags like Southern Living, Bon Apetit, Everyday with Rachel Ray, Taste of Home, and Taste of Home--Simple and Delicious. My passions are reading, cooking, swimming, getting a great bargain, finding a great recipe, sharing good food with friends and family, cooking outdoors on the grill, and playing poker. Yep, I'm a cardmaster!

I am always on the look-out for easy recipes and crock pot recipes, and I love cooking with new ingredients. I recently discoverd bok choy--love it. I also am a new fanatic for the smoky flavor of chipotle. I have a hankering for blue cheese almost all the time. Love recipes that incorporate blue cheese. I can eat it straight out ot the container when I want a salt kick. Blueberries are a passion! I could eat blueberries in almost anything. Check out my recipe for The Only Blueberry Pie Recipe You'll Ever Need.

I hate to make the same old thing for dinner all the time. My favorite type of food has to be Mexican food--I mean look where I live! I also enjoy a really greasy hamburger with onions. And who can resist using the grill every night in the summer?

I am a mother, wife, librarian at a middle school, book reviewer and blogger, writer, and a realtor for the largest real estate company in the world (think red, white and blue hot air ballons). I love to show and sell homes in my spare time.

My webpage entry below is to my school library. Please check out the fun things our library is doing with kids and books. I also review many young adult novels and blog about them on my blog Young Adult Books-What We're Reading Now and hope to publish my first ya book soon!

My only daughter is 17 and a junior in high school She is a member of the marching band and a dance team member. This March, they went to New York City to compete in National Dance Team championship. My other kids are our ten dogs, yup, I said ten. They are all rescue animals from the local Humane Society or Animal Rescue League. UPDATE: We have Bud, a huge boxer--Bud recently was taken by God to dog heaven. He had cancer and was only four years old--Boxers are notorious for cancer. Shadow, a female Scottish terrior, Trouble, a male beagle with a mind of his own--hence his troublesome name, Bonnie, a female shitz zsu, Tazman (hence, my chef name) a male laso apso(spelling?), Little Bit and Not Much, a female and a male Chihuahua, respectively, Bandit, a female Papillon, and Gus, a chuggle (half chihuahua, half pug). whew! Recently, we've adopted Ozzy (yes, Ozzie) a male chihuahua who doesn't know he's a small dog. That's a lot of dogs. One of the first things we did was take up all the carpet and lay ceramic tile throughout the entire house--makes it much more pet and mom friendly!

My dear husband is retired from the military and from private industry. He spends his time fixing our backyard oasis. We have 7 fountains, a gazebo, a koi pond, hundreds of plants and a pool. He loves to build stuff and tile stuff. I tease him that we'll have to move to a new house because he's run out of things to tile and build. He also loves a good card game and golf. His favorite football team is the Green Bay Packers (he's originally from Chippawa Falls, WI).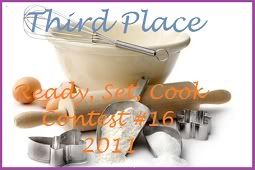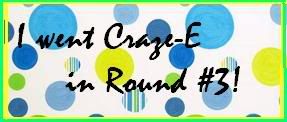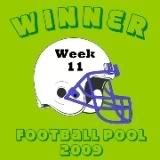 img src=http://i80.photobucket.com/albums/j166/ZaarNicksMom/PACsticker-Adopted.jpg

img src=http://i80.photobucket.com/albums/j166/ZaarNicksMom/Animation6.gif>













Since discovering Zaar, I am having the most fun! I have tried many recipes and been disappointed with only one. My family likes the change of pace from the same old menu each week.My dear husband usually turns his nose up to my cooking contests. He thinks I'm a little crazy for taking photos of food, too. My biggest problem is having too much food, so I take food to my co-workers and friends--who are so happy to get it. You could say I am feeding a village. I participated in my first four events and had a great time. I love the Ready, Set, Cook contests; I find them thrilling. I am thinking of entering the Pillsbury Bake Off or the $50,000 prize for the best hamburger. Who knows? Maybe I have a winning recipe somewhere in the dark depths of my imagination! :) Also, I am in contact with several Zaar members who live nearby. I love it here.

Keep the great recipes coming, folks!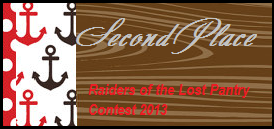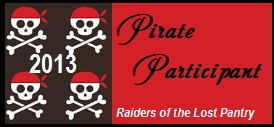 http://i474.photobucket.com/albums/rr105/sherrysbanners/PACSpring09Iwasadopted.jpg


http://i474.photobucket.com/albums/rr105/sherrysbanners/bbqbanner.jpg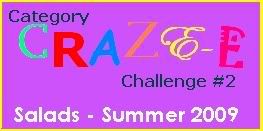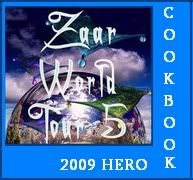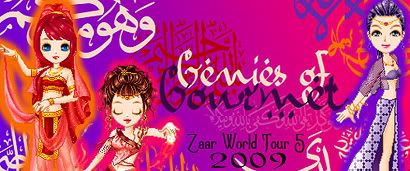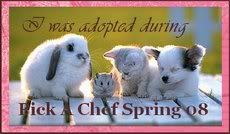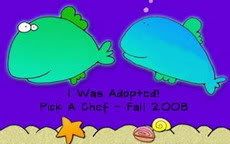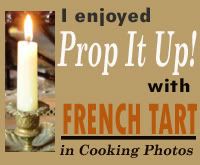 Favorite Foods
I am absolutely famous for my 2-beer guacamole(lots of fire), deviled eggs, potato salad, chile con queso, and my newly famous chipotle salsa. My recipe for blueberry pie can't be beat (IMHO). Other great meals I make are deep dish lasagna, blue cheese burgers, German potato salad with keilbasa, and Beef with bok choy.