About Me
I live in San Diego and travel frequently to China as a tour leader and travel consultant. Although I have been known to chow down on coconut grubs and ant eggs on my trips to China, when I'm cooking at home, my tastes run to European: Mediterranean, Provencal, Tuscan. I also like just about anything that Bobby Flay cooks up, and I love how he puts together a plate with American regional cuisines.

I enjoy the art of travel, savoring local food as a part of my experience. In America, the places that make a great destination for me again and again are New Orleans, Santa Fe, Seattle, Key West, San Antonio and New York. Abroad, I do love Provence, France; the Amalfi Coast; Santorini, Greece; Moorea, Tahiti; Hong Kong and then there's my bucket list...

My S/O lives in Las Vegas, so I spend quite a bit of time there but at home I unwind with my two Weimaraners and young Vizsla, do some gardening, reading, cooking, dog training and planning my (or someone else's) next trip.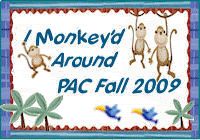 Favorite Foods
Lasagna, grilled Pacific salmon, anything with white truffle oil, pastitsio, caprese salad, shrimp scampi, salmon mousse. Baja street tacos. Navy bean soup. A good red wine. Champagne. Lindt chocolates and Vosges caramels.