About Me
Hello to All!
Thank you for taking the time to visit my site. I hope that you will try some of my recipes. Be assurred that I make and eat the ones I have posted. I am very interested in seeing your ratings and reading your feedback.
Experimenting with new recipes is one of my favorite pasttimes. I follow an almost vegetarian diet. I eat fish but really not much meat anymore.
I am in my mid-50s and lead a very active lifestyle: horseback riding, running, and strength training. I feel terrific and I give lots of credit to healthy eating.
This community is an inspiration to me! It is the first place I will go for online recipes because the feedback is so helpful. I search it for new recipes almost every day.
My recipes will be mostly the lower fat, moderate sugar, and vegetarian style of cooking. I'd say there a bit unusual in some aspects :)
I hope you like my postings. Your honest feedback and suggestions will be appreciated.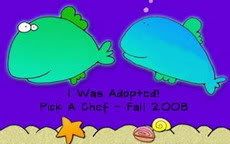 Favorite Foods
Vegetarian cuisine: tofu (it goes with everything), interesting vegetable salads, loads of fruit, kefir, soy milk, ice cream, and plain (yes, plain) yogurt. Whole grain breads are the best and I have recently discovered the benefits of a bread machine.
My favorite food for snacking is the calmyrna fig! Yummmmy!
I savor coffee and teas. If you have a favorite brand, please let me know!
---
Over 475,000 Recipes
Food.com Network of Sites