About Me
Hello! I live in Pittsburgh, am a big Steelers fan, love dogs, work in a financial planning firm, love to travel and love to cook.

I love to cook - it's become an addiction I think, and is actually very therapeutic for me. If I come home after a tough day at work, unlike many who say the last thing they want to do is cook, it is the first thing I want to do. I have to contain myself when it comes to buying cookbooks, seems I want all of them and I don't have the space! It's rare that I make the same recipe over and over, I love to try new ones. I do have a few favorites that I will make more often, my standby's, but I really enjoy finding new ones. I really enjoy dining out as well as cooking in. I like many ethnic foods and love to go to food festivals.


I'm an animal lover, leaning more towards dogs. I love the Chow Chow breed, and it will probably be the only breed I ever own. They get a bad rap, but I can tell you that Savannah was the best dog I will probably ever have had - she had a great temperament, was protective and still playful at the age of 13, until she died peacefully in her sleep on October 10, 2008. The older she was getting the more affectionate she was. Just like kids, it's all in how you raise them. I miss you my baby girl. (7/17/95-10/10/08).

This summer I got a new chow chow pup..her name is Mei Li and she is a handful, but she's wonderful...hoping once she grows out of puppyhood (give me strength lol!)

I usually travel out of the country at least once a year. My favorite place to go is Mexico, Playa del Carmen to be exact, and lately I've been going there at least once a year. I was there in October of 2005 and survived 35 hours of category 5 Hurricane Wilma with 5 friends...what an experience! I won't be going in hurricane season again, that's for sure! I love the beach, so anywhere with a palm tree and clear water is ok with me. In 2007 my mother and I went to Portugal - what a wonderful trip. I'd love to go to Greece for an extended stay someday.


I try to participate in some Zaar activities here and there, but my favorite is the Ready, Set, Cook contest! And I even won one!!!!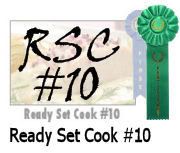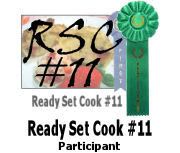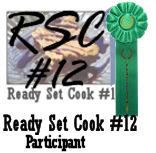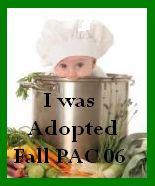 Favorite Foods
Mexican food has always been a favorite of mine, but over the past few years Indian and Thai have become close seconds, if not firsts. I like anything spicy and cook with curry at least once a week. I absolutely LOVE pork and am always looking for a new ways to make it. I've got a pretty wide range of what I like including everything from sushi and escargot to a good basket of wings.
Foods I don't like: beets, sauerkraut, lima beans and cranberry sauce! There are probably a few more, but I'm all in all a pretty adventurous eater and am willing to try most anything. And my secret vice that I must have in the house at all times....Totino's Pizza Rolls of all things. I've loved them for as long as I can remember!

My favorite restaurant right now is a little tiny place called the Mighty Oak Barrel in Oakmont, PA. If you're ever in the Pittsburgh area you should try it. And you can't go wrong with the Carlton downtown.