About Me
I'm an experimental cook at home, I love to find new things to make and I try to spoil my honeybunny with something different every night for dinner (unless he requests do-overs of course!). I absolutely love this site ~ it's the first time I've ever thought to publish my recipes, I love to share & hope y'all will love them as much as we do! I love that I don't have to buy cookbooks anymore!

When I'm not at work I love to play with my 2 warmblood horses, a beloved hobby in my country home in Valley Center, they are an Irish Sport Horse colt, a Premium Award recipient Oldenburg colt, (both from my Anglo-Trakehner mare that I gave to my friend Jodi as her daughter's first horse) a white, blue eyed, deaf Great Dane (Moose), our new addition, Annakin (a nearly black German Sheppard who was given to us as a companion for Moose after we lost our sweet Patrick & Lupe, Patrick to cancer & Lupe to old age not a month apart!), 2 very spoiled cats (Petey & Fingers McGee, who has 'hands', he's got 6 toes!) and of course my wonderful Tony! I tell everyone I save the best for last but he doesn't see it that way, he thinks the animals come first... I love that guy! He just showed up in my driveway one day & we've been together ever since! It's been 5 years now...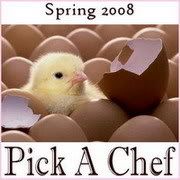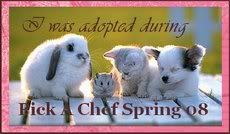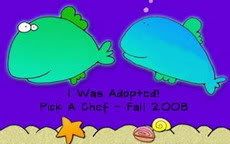 Favorite Foods
Anything that doesn't bite me back! I love meat & seafood (but haven't mastered cooking fish yet) and well, I have so many favorite foods it's just impossible to really say. I'll try anything once, twice if I like it!
---
Over 475,000 Recipes
Food.com Network of Sites