About Me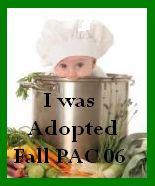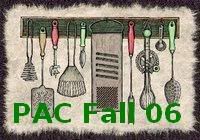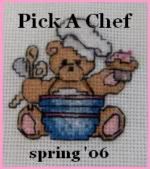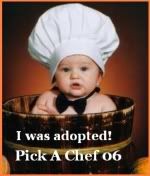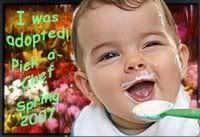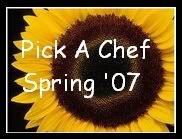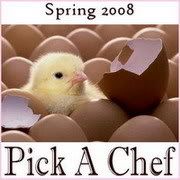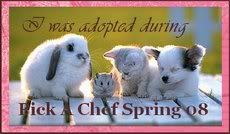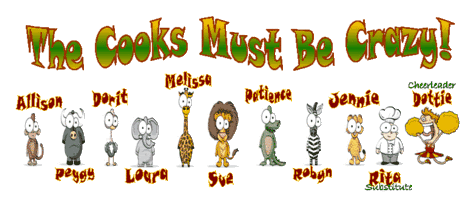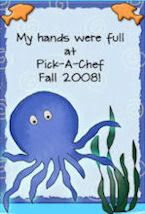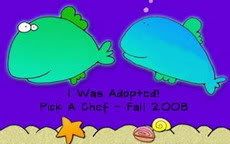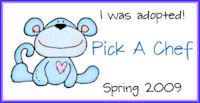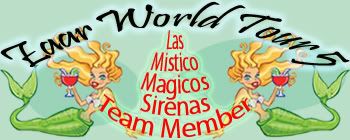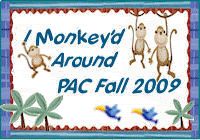 Hmm, let's see, maybe it's time to do a little spring cleaning on my old-as-dirt Zaar profile
...
It's me, my Mexican other half (jury's still out on whether he's the better half or I am
), Gunner and Lukas the Silky Terr(or)ier puppies, and Bella the grey calico kitty princess. We're all slightly neurotic in various and sundry ways, but hey, we fit together. As far as me, I just love to play with food. I'm definitely one of those crazy people who wanders around multiple grocery stores hunting out unusual items, then bringing said unusual items home and hunting out recipes to use them in. I typically have to explain at least one item to the cashier for every grocery trip I make, seriously. The upside is that if I ever lost my real job, I think I could probably make a decent bit of cash in the interim by opening a little food market and selling only the contents of my pantry. I'm all for convenience items when time is short and thoughts of a meal are horribly disjointed, but I definitely have a borderline obsession in trying to make everything I possibly can from scratch, at least once. Much to the hubby's amusement, I'm also on a perpetual mission to collect and try as many authentic Mexican recipes as I possibly can. I think this mission was born from some disparaging comments made by hubby's ignorant donkey of an older brother about American girls years ago, one of which was that American girls can't cook (other, generally more insulting comments about virtue and appearance were made too, but oddly enough, the cooking one bothered me the most -- go figure). Anyhoo, I have since proved that not only can this American girl cook, she can hold her own cooking authentic Mexican food (even against mi suegra y su familia, according to my picky sweetie, so there!). In that vein, a friendly warning to all members of Zaar who are Mexican or Mexican-by-default (like me): if you exhibit knowledge of authentic Mexican cuisine/recipes/ingredients, be assured, I have probably already added you to my list of Zaar consultants. Hey, part of the reason I can so adeptly impress my sweetie with my Mexican cooking is the authentic recipes that so many of you have posted here (yup, I'm talking to you, cookiedog, Mami J, PotScrubber, Witch Doctor, TJW, Mexi-Rosie, mariposa13, Karen from Colorado, oh geez, too many to list here...), so hugs to you all, know that you're deeply appreciated
! Oh, and before I get sidetracked, I'm not always the best at remembering to individually thank reviewers (sometimes I'm waaay too short on internet time, other times I'm just horrendously scatterbrained). To anyone, past/present/future that has tried or will try one of my recipes, please know that your reviews are much appreciated -- good, bad, or indifferent, I think the reviews are part of what makes this site so great.
Yeah, even through all the changes and members coming and going, I still love this place!
Favorite Foods
Hmm, I definitely love the butter/sugar/flour triumvirate, in just about any form it can take. Seafood (especially shrimp, scallops and salmon), tomatoes, cucumbers, watermelon, cherries, nectarines (sorry, peaches, can't do furry food), berries, spinach, screamingly rare steak (okay, so I'm a bit of a deviant cow lover, so sue me), cheese of all sorts, tamarind, guava, lemon, I could probably drink A-1 sauce, Gram's/Mom's version of the handed-down family tomato soup (broth based, with lots of orzo, pastina, alphabets and barley), pickles (just not the goopy sweet variety, yuck), Mom's full-on sugarbomb buttercream cake frosting (bonus if it's covering a yellow or devils food birthday cake,and I want a corner piece!), ice cream (but vanilla is strictly for topping warm desserts or eating with Nerds candy), agua de jamaica, sriracha sauce, olives (preferably green, but black will do in a pinch), hmm, I don't know why I can't fit into single digit sizes...lol.
My food dislikes is a far shorter list: licorice/anise, rosemary, green bell peppers, anything that is looking at me while I'm trying to eat it, anything with the texture of fat or cartilage (like, say, tripe), banana beyond green-tinged yellow (I have about a 15 minute window of time between underripe and overripe when a banana tastes good to me, then they're forced to be nothing more than smoothie-base for DH), raisins (if my grapes are wrinkled and brown, they're going in the trash, not in my baked goods!), and animal extras (feet, ears, tails, eyes, etc). Um, yeah, haha, are your eyes tired yet?