About Me
Hi, I have three grown up kids and 7 grand kids 1 greatgrandchild and an other on the way. I work p/t as a cleaner in a large office, and sometimes I help as tea lady and I do a bit of reception duties not a lot just a bit, I tend to cut people off in error of course. I have a wee dog called Molly, and is so so naughty, but we love her to bits even if she won't do as she is told. She is a cross between a poodle and a jack Russell and is now four years old. I love my garden and growing everything I just have a small plot, so I like things that grow well in pots, and of course cooking. I love all cook books so I cant pick one but I have one that I refer to a lot Delia Smith's complete cookery course, a good all rounder. I have discovered that I am now diabetic and have had to change my eating and cooking habits I now try to go for the healther option rather than all the cream, butter and sugar, and I have lost 32 pounds, and feel so much better. My mum and all her family were diabetic and so far I am the only one of 8 kids to get it, just my luck, but in a way it's a blessing, as I now have a healthy diet not like before stuffing my face with all sorts. my peeves are I don't like cruel or rude people that don't consider other peoples feelings and opinions, manners and a smile don't cost a penny, so why be greedy and not spread a bit of happiness about, I am quite a softy at heart but don't mess with my kids or grand kids I am very protective of them and would do anything for them, as I always tell my grandchildren it's nice to be nice makes you feel good and we all like that, I used to run a bakers shop and the old folks that came in were so lonely sometimes you were the only person that they spoke to in days or weeks so a smile and a friendly wee chat would make there day so if I can make one person smile in a day that would be great and I have brought my kids up to think the same and the grand kids too.I am married to my dear old man for 40 years this may and can't believe where all the years have gone, they do say time passes fast when you are having a good time so I guess I am having a good time DH said I am having a good time when I am telling him what to do, I say I'm just keeping him right so he will be happy well that my story and I am sticking to it. he he he. .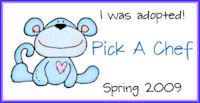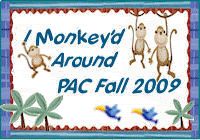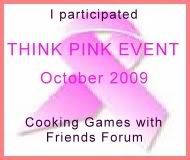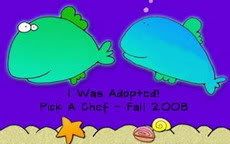 [/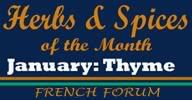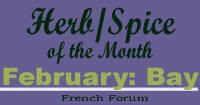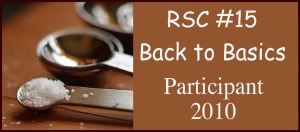 Favorite Foods
I like to cook regional dishes from Scotland, (my comfort zone) I love this site and I know we had a wee while that things were not as good as they might of been but that is all behind us now and things have settled down gain and we have normality once more I just couldn't give up my zaar addiction oop's sorry food.com. I have met so many wonderful people here and learned so much from them take my diabeties for example the girls on the forum were so kind and helpful I could never of understood it all if it wasn't for them and I will be eternally grateful. Also the sourdough forum although I don't eat a lot of bread now I met a lot of very nice people there. I like baking and my slow cooker. Whilst I don't have a favorite dish I like every thing except offal just can't stand it. I don't like to fancy food very plain simple dishes is just about my limit. Absolutely love bread of any kind but don't get to eat a lot of it now, but I do make it for others to enjoy my best friend says she can't cook or bake so I make a lot of things for her that way it's the best of both worlds I get to bake and she gets the cakes and bread that keeps us both happy.
We love to eat Indian food and I do make a mean curry, well DH said so, the hotter the better. since finding zaar I have made some fantastic dishes and friends the people here are just amazing. I tell everyone about zaar and all the wonderful recipes. We have some of the best chefs in the world on zaar they should be the celebrities. I am not too good at making up my own recipes, but I have all of the chefs recipes here! when I need something a bit special, it just shows you can teach an old dog new tricks. I would be totaly lost without this site.