About Me
I'm a graphic artist, living in beautiful Fort Worth, TX. Next to my love of music, cooking and trying new recipes, I am involved in animal rescue. I currently have 2 rescued Brussels Griffons, 2 foster Griffs and 3 funny parrots. I maintain a store on Cafe Press to raise funds to pay for vet bills for our rescued Brussels Griffons. Please visit our store at http://cafepress.com/griffy_rescue
or our main rescue site at http://brusselsgriffonrescue.org




ZWT5 was my first, and I loved it. We had a great team.


My current ZWT5 team banner for the first leg.


We started out nice!
A Hell's Kitchen Angel's graphic I made for our second leg. Things started to heat up!


By the end, we were HOT! The banner for our last leg with all our team members! What a blast!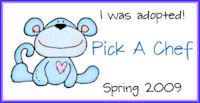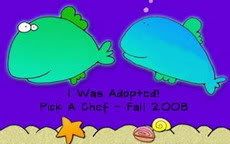 Favorite Foods
My favorite foods are of a southwest nature and spicy. But NOTHING beats a perfectly grilled steak. I am a kitchen gadget junkie. My latest toys are a dehydrator, stove top smoker, rotisserie, Cuisinart Ice Cream machine and an Aero Garden. I need a bigger kitchen! I have recently joined the 'Zaar games. What fun! If you haven't tried them, I encourage you to participate. You will not only find fantastic recipes, you will meet some mighty fine folks!
Update: Our Team came in next-to-last in ZWT5, but in my opinion, we are all winners. We cooked our fannies off, and worked together as a team, and formed lasting friendships. That alone was worth it all, not withstanding the new recipes we were privileged to be exposed to. I hardly ever leave Texas, but the ZWT made me feel like a world traveler.
---
Over 475,000 Recipes
Food.com Network of Sites