About Me
Well some things have changed. After 45 years living in one house, we have moved. The house is not much smaller but it is all on one level AND my knees love it. We do not miss the old place at all...and it is closer to both of our children - and grandchildren.
Adelaide is a small capital city where one can get from one side of the city to the other in 30-40 minutes (depending on traffic).
I am retired, have 2 children Vanessa and Darryl and 6 grandchildren..Ella-Mae 18, Mitchell 7, Kaelem 6, Daniel 4, Ashlyn 4 and Jayme-Lea, 6 months. I have been married to Malcolm for 45 years.
For fun - usually friends over for a barbie or drinks...and relax! Other than that I do crosswords and Logic Problems...and read a lot. After 7 years of babysitting (on set days of the week) it is now over...yippee. Now we will go off in the caravan when we feel like it...Daniel has been diagnosed as autistic, so DIL has left work to put in extra time with him.
This has changed a bit. Our daughter has started her own business - delivering organic fruit and vegetables and other organic goods. This has grown so much Malcolm has been roped in to help with the deliveries - so that is every Wednesday booked for sometime now....only the occasional caravan trip!!

I don't have a favourite cookbook. I've got far too many and I cannot name one as a favourite.
My passions are my grandchildren, animals AND of course cooking.
peeves? don't have any.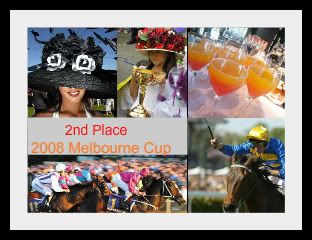 Favorite Foods
Asian, Italian, Greek, French. Morrocan - well lets face it - anything.
The recipes I am usually asked to make are pavlovas and a cherry hazelnut tart.
Enzo's...a well known Italian Restaurant - beloved of the pollies! often see them dining there. His gnocchi is to die for.
Also the Papaya, a small Thai Restaurant on Torrens Rd. We just love their Tom Yum Seafood Hotpot...I've been there 8-10 times, always say I will try something different but I always pick that one dish.