About Me
Forum Co-Host
Spain and Portugal Forum
***********************************************
*My rating system*

With over one hundred thousand recipes here on Zaar and growing all the time, I wanted to define my ratings so that I could make the best use of "only" five stars. I's like to assure everyone that I try to keep as faithfully to your list of ingredients and cooking instructions as I possibly can, but that despite the onward march of globalization, not every ingredient is available where I live, so I can only guarantee to do my best.

So, as of 2003 this is the way I rate the recipes I make, I hope no one takes it personally if their recipe doesn't make the full 5 stars...

*5 Stars* = these recipes have to have the Wow, Wow, Wow factor. I'm saving five stars for the kind of dish you wish that there were 10 stars for... the kind of dish that you'd happily eat every day for 6 days in a row, that wouldn't be out of place coming from the kitcken of an excellent professional chef...or a more humble meal that's so popular that I'd get lynched if I didn't make it once per month (or more often) or which people ask for as a gift for their Birthday.

*4 Stars* = an excellent dish, but without the mega Wow factor... these are culinary delights that you'd enjoy often, but maybe not every month.
These are recipes that you "like & love" but haven't quite reached the "adore" catagory. These are recipes that are earthly delights, but seperated from the heavenly delighful ones in the five star group. Nothing wrong with any recipe that gets my four star vote, I assure you.

*3 Stars* = recipes where some of my human guinea pigs were wildly divided in their ratings. Personal preference is a very tricky area, the distinct taste of various herbs, spices, vegetables, meats and their combinations is something that dosn't necessarily please everyone. If I award three stars then probably your favourite flavours just didn't match our favourite tastes or not enough of us liked it over all. Maybe this something that we all enjoyed, but comes into the catagory of " would love this just several times a year" Maybe I just couldn't replicate every single ingredient and this affected the result. If any of this is the case and the votes are split then I will aways give your recipe the benifit of the doubt and go for the higher star rating of the group.. and I'll let you know details in my review.

*2 Stars* = for whatever reason this recipe just didn't do it for us, flavours clashed, the flavour promised didn't deliver or something just plain went wrong. If you are receiving a two star review from me that please know that if the ingredients aren't too expensive, that I tired your recipe again with a few tweeks in the hope that I could modify it to suit us better (since there obviously was something in your recipe that caught my eye in the first place. Two stars means that the second attempt didn't work out either. I would try and tell you in detail what I had a problem with, and I'd try to do that as tactfully as possible. I'd hope you wouldn't throw your rolling pin at me for it :)

*1 Star* = give us food poisioning or put us in hospital with your recipe and it receives one star in a flash. (please know I am very careful when storing/preparing/cooking food) I take the health and wellbeing of my family and friends very seriously indeed.
We will try very very hard to *never* have a one star review, yes? that would make both you and me very very very happy.
If my DH actually gets on the computer and awards one star, then you've killed me with your cookin' and I'd appreciate a prayer.

ps) since Reviews, good, bad, indifferent are a HOT issue here, I will edit/paste a reply I made to one thread so that maybe you can think a bit about your response to any review you may get, and to how you make your next review :)
I believe that:

a) I am flattered that someone chose MY recipe from the thousands here to try...

b) I appreciate an HONEST review... I know that not all recipes suit all tastes, They tried it and they took the time to tell you why they didn't like it... be fair, we can't only like praise and grizzle at less than perfect reviews, please be pleased that at least they didn't give it 1 star and leave no comment at all.

c) cultural tastes differ, a combination that's adored in one country or area might taste unusual/ wierd/ odd/ disgusting to someone not used it it, some recipes and tastes take a little getting used to... if you have been eating that flavour combination since childhood you might not remember that you didn't like it at all when you were 7 but loved it by the time you were 9...

d) memory DOES play tricks... my Grans Sausage casserole I adored when I was young... It wasn't quite so well liked here in a review, now I have made it more often recently I see that yes, it is more bland than I remember... but kids like bland quite often and my Grandad was the King of Bland... so it's a great recipe for the unadventurous and for kids... it won't suit everyone else so much, the review WAS fair and true so what if it dents my pride a little

e) I don't only want to see 5 star reviews.. if that happens then you may as well throw away the rating system as it will be worthless.

I want to write an honest, fair review to avoid that something that doesn't work is clear for others... I don't want to be attacked for any of my reviews. (so far I haven't been) I don't want to 'smooth' over a lesser review either just to be 'nice 100%'of the time. Be true, be fair.

f) PLEASE, PLEASE, PLEASE I beg everyone, put onto your "' About Me
'page HOW YOU RATE A RECIPE... if you are tougher like I am, then it will explain a LOT to the chefs you make recipes of... people zmail me to tell how much they appreciate a 5 star review from me as I simply don't give them out much.

g) if it's obvious that someone changed major ingredients in my recipe and gave me a damning review because of it then sorry I just pretend that that review doesn't exist. Life's too short... I 'm not spending time getting wound up about it.

If I see something similar on a recipe that I am interested in/ if it looks like the reviwer never actually made the recipe... I also pay no attention to it... I judge for myself.

h) If there is REALLY a gripe about a review then refer it privately to the elves ( I have done this once for a recipe (not my own ) that I thought really got more stick than it deserved in a tone that wasn't nice ) and let the elves deal with it.

i) get on with trying and finding some excellent recipes, chalk up some of the hiccups to experience. Not every meal in your life will be without integestion sometimes.

j) Lets not make the reviewer of recipes feel like any comment made here were personally meant (they aren't) and lets not let this thread hit the Pan.

Peace, Merry Christmas and happy and constructive reviewing (12.12.2003)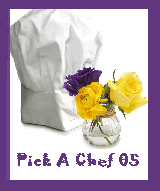 I adopted LittleKiwiChook,Tornado Ali,MeltingPot, CookinAnnS.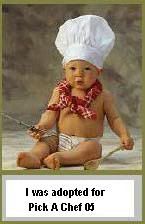 (I was adoped by BunnyMom)


(I was a visitor and I made five strawberry recipes.)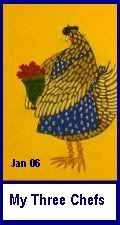 My Themes were: African/Middle Eastern (3 recipes, "Finger Foods" (3 recipes) & "Party Time !!!" (6 recipes)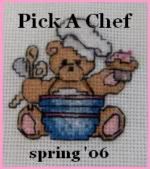 I adopted BobCrouch,AngelaSept,Beretta92, fs203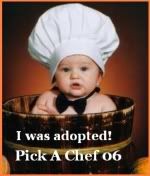 I was adopted by Stardustannie.


Zaar Explorers & Dirty Pan Gang.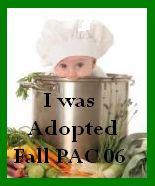 I was adopted by Toni Gifford.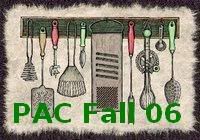 I adopted: Nana in the woods,Ingy,herby,WhoKnew?,Chef Potts,Axe,Pets'R'us,No MSG!and JMin (Newbie Nursery)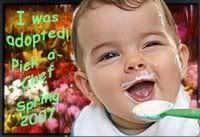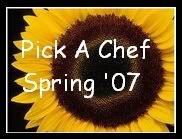 Zaar World Tour Challenge Host 2007: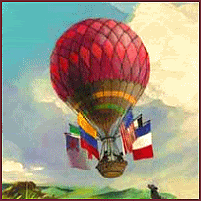 Zaar World Tour participant 2007:



Taste of Yellow participant 2007:




Adopt-a-Tag participant 2007: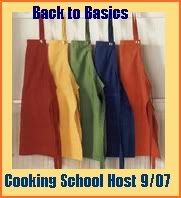 http://i42.photobucket.com/albums/e347/Saturn6666/Other/tagforpage1.jpg

Cook-a-Thon in memory of Cool Monday:



RSC participant Banner Spring 2008: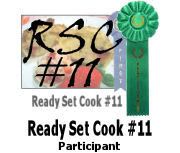 Please Review My Recipe Banner: 2007, 2008...


PAC banner Spring 2008: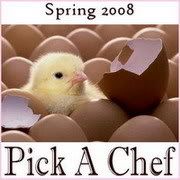 Adopted banner for PAC Spring 2008: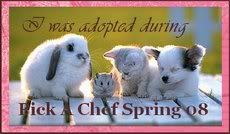 My-3-Chefs June 2008



Camerless Chefs Game 2008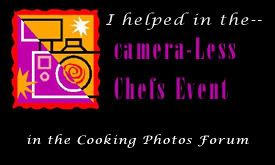 Sept 2008 Cooking School Host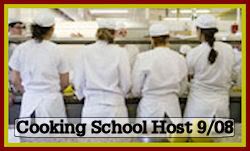 PAC banner: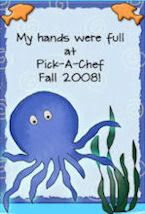 Adopted banner: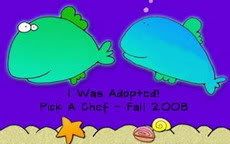 My-3-Chefs November 2008



AFRICAN TRAVEL & MENU CONTEST



Holiday Tag Game



Edition7 ANZ-MakeMyRecipe



Comfort Cafe Jan 2009



My-3-Chefs November 2009





Do you want to do some good at your computer every day? one click is all it takes... click on the pink logo to take you there...