About Me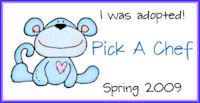 Myspace You Rock Graphics
Myspace Friends Comments


I live in Crown Point, Indiana with my son and his fiance. I use to live in Lansing in this really great apartment and I worked full time in Chicago IL. as a receptionist. I lost that job on April 27th, 2009, for the past 2 years I have worked at minimum wage jobs and have not been the happiest person on earth but at least I have always been able to get a job, whether it was working in a hotel making beds and cleaning toilets or working retail which is what I am presently doing but only part time. I've been divorced for over 5 years I have 2 grown kids, and 6 grand kids.
My oldest daughter and her 6 kids live in Indianapolis and my son lives in Crown Point with his fiance.
Lately I've been doing a lot of reading, sewing and trying to cook for just myself and getting pretty good at reading and sewing. LOL!! The cooking however I would rate myself at about a B . I basically have full run of my sons kitchen as long as I clean up after which is a given for me. I do dishes, dust and vaccuum as much as I can without interrupting their life style. I stay in my room alot and watch movies, if I want to watch regular tv I have to come down stairs.
I've been experimenting with all types of recipes that were low in calories, If the ingredients were something I had on hand and if it didn't costs a lot to make it then I would try to make it for myself. The last 2 years I have gained a bulging belly that is unsightly and is always in the way of doing anything, not even my fat pants fit, so I am going back on my diet and exercise program, and damn the torpedoes full speed ahead, I am sick and tired of being sick and tired so the new me is coming out of her shell and changing the way life use to see me, I am a new woman with a new personality and will have my new body by this summer. yeaaa me.
I love this website, it is so helpful, there are so many wonderful recipes on here, you can't go wrong. I have put together 2 recipe books, one was for my family with alot of my grandmothers and aunts recipes made from scratch.I am still trying to find that job that suits me. I have since changed alot of my families recipes to include very healthy recipes for eating and enjoying and not gaining any more belly fat.
I decided to semi-retire in July 2011 and am now working only parttime at JC Penneys until such time I can find a rich husband or win the lottery, lol! but, if neither of those 2 dreams comes true, then I will just be happy being me, happy and very healthy.
Favorite Foods
My favorite foods to make are probably my version of my Grandmothers Bread Pudding with my hot Buttered Rum Sauce. Unsweetened cornbread cooked in a cast iron skillet. Grandma's Cinnamon Pie and Swedish pancakes with the Lingenberry preserves and powdered sugar on top. I really love my Aunt Maralees stuffed cabbage, and my mom's hamburger goulash. These foods always bring back a lot of great memories. I love Apple Bees in Munster Indiana, frequent there a lot with my friends, they now have a weight watchers menu which I order from at every visit and Bakers Square in Lansing. For my son Tj and his fiance Liz's wedding, I am making the desserts for the dessert table. I am making Cup Cake Pops, Magic Cookie Bars, Cherry Squares, Multi flavored Cheese cake and a large fruit plate, this is my contribution to their wedding. I hope it warms up for their wedding ceremony is going to be outside and the reception inside. I am praying for about a 70 degree day, sunny and gorgeous. Thank You God.
June 1st was their wedding day and it was raining in the morning all the way up until an hour before the wedding. I went to Walgreens and purchased 4 golf umbrellas so the wedding party could at least stand outside and not get wet. As soon as we got to the Patrician Hall in Schererville it stopped raining.
The sun came out and it was probably over 70 degrees and beautiful for an outdoor wedding. God was smiling on them I should say on all of us that day, The wedding was perfect.
Needless to say the Golf umbrellas went back to Walgrees the next day.
June 1st 2013, my daughter in law and my son celebrated their 1 year anniversary and now I am going to be a Grandma again. Their baby is due December 27th, I can't wait. I know they are both excited, nervous, and joyful. Thank you God for this blessing.