About Me
I've lived in several different places (Mississippi, New York, Germany, Montana, Georgia) because my husband was a military officer, but we decided to make Alabama our home after his military career. I've worked for the US Postal Service for the past 16 years and love my job! I've been married for 27 years to my best friend and have beautiful twin daughters. One is a campus missionary. The other is a French major and Starbucks barista.
My biggest pet peeve? People who bash the Post Office. Given the resources it has the Post Office does a remarkable job. For less than 50 cents someone will come to your house, pick up a letter and deliver it to the other side of the country in a few days time. What a bargain! The majority of postal workers I know are dedicated hard-working employees who take pride in their jobs. Just like in any company/organization you will find some slackers but the reason so much is heard about bad service or bad employees in USPS is because the Post Office is one of the only agencies that touches every American's life. Anytime you have a service problem, instead of just complaining to your friends & family, ask to speak to the postmaster/station manager. If you don't get the result you want write a letter to your congressman. All congressional inquiries are promptly addressed. The fact is that most people find it easier to complain and do nothing rather than do what needs to be done to address the issue.






SWAPS



Partner: S_Mama0608



Partner: Chef nanaof6



Partner: Jamilah's Kitchen



Partner: ~Rita~



Partner: QueenBee49444



Partner: JackieOhNo!



Partners: FloridaNative & UnknownChef86



Partner: HokiesLady




Partner: mandabears



Partner: Bblondie08




Partner: cajunhippiegirl



Partner: 4-H Mom



Partner: Coffee lover




Partner: morgainegeiser



Partner: NELady




Partner: Breezytoo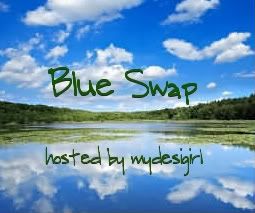 Partner: mydesigirl


COOK-A-THONS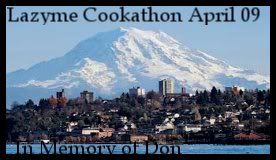 TAG GAMES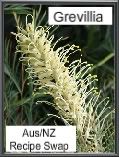 #34 Group Partners: **Jubes**, Kiwi Kathy & susie cooks



#33 Group Partners: Elmotoo, Karen Elizabeth & PaulaG



#32 Group partners: happynana, MarraMamba & Pneuma




#30 Group partners: Chili Spice, January Bride & Tisme




EVENTS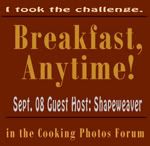 Favorite Foods
To eat: seafood. I grew up on the Gulf Coast and was raised on seafood. My grandparents lived on the water and had a pier where we could catch fish and crabs. My favorite things to cook are anything that tastes great with a minimum amount of effort. You'll never see me posting any recipes with a gazillion ingredients or a gazillion steps. I like simple food with no frou-frou ingredients. I love making casseroles and one-dish meals. I really prefer things that I can make up ahead of time and then pop in the oven so I can get other things done (I really dislike having to babysit things on the stove). The recipes that I'm most often requested to make are recipe#255642, recipe#261607, and recipe#319363.

Foods I don't like: water chestnuts, beets, Miracle Whip, Velveeta, cauliflower, capers, green peppers, licorice and dill.

Favorite Restaurant: Woodfire Grill in Atlanta. For those of you who are fans of the television show "Top Chef", Woodfire Grill is the restaurant of Kevin Gillespie, one of the top 3 cheftestants on season six. Kevin can take anything and make it taste wonderful! He incorporates the seasonal offerings of small local farms, so his menu changes daily depending on what is fresh and in season. My favorites there are the sage water battered wild foraged mushrooms and the wood-grilled berkshire pork loin. If you're in the Atlanta area, Woodfire Grill is a "must do." www.woodfiregrill.com