About Me
I live about 15 minutes North of Seattle, with my husband Paul. Our 4 children have all flown the flown the nest. I work as a Pediatric Nephrology Fellowship Coordinator and Admin Assist. My DH of 34 years is a professional musican so I occasionally get to travel with him. I love to read, especially mysteries, do rubberstamping (not as much time for this as I'd like), and I plant and play in the garden but hate to weed. In recent years I've fallen in love with watching the birds at our feeders, and out and about where ever I go.

One of my favorite cookbooks is Maida Heatters Book of Great Chocolate Desserts -the poor thing has vanilla and chocolate stains, a cracked spine, and pages falling out! I also love the old Better Homes and Gardens Dessert Cookbook. the 1959 edition of the Pilsbury Best of the Bakeoff and Meda Given's 1961 Modern Family Cookbook .

My Rating System

I try to give every recipe an honest review and to be specific on why we did or didn?t like something. We?re partial to food with lots of flavor. A lower star rating is never meant to hurt a fellow chef?s feelings; we recognize the subjectivity of taste. DH gets a voice in the rating process, but I?m the deciding vote if we?re vacillating between stars. If I substitute or leave out ingredients I take this into consideration and go with the higher star level if I feel my changes have affected the recipe adversely.

5 Stars ? Scrumpdiddlyumptious! We loved this, have told others about it, can?t wait to eat it again!

4 Stars ? Very Good, we really enjoyed it, I?m likely to make it again. If I start thinking about it a couple of days later or make it again within a week or so, it?ll become 5 stars (some recipes grow on you!).

3 Stars ? Good, nothing flashy, but good (there?s nothing wrong with good). Maybe needed a little tweak or clearer instructions.

2 Stars ? Not to our taste, needed a lot of tweaking to make it edible.

1 Star ? Couldn?t eat it.



HANGN' OUT ON ZAAR


EVENTS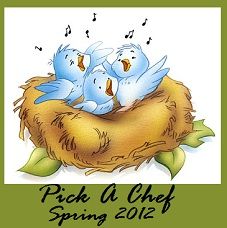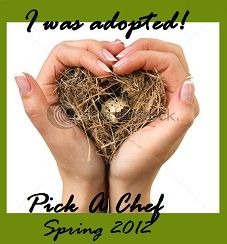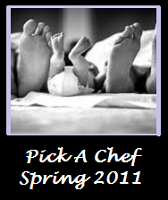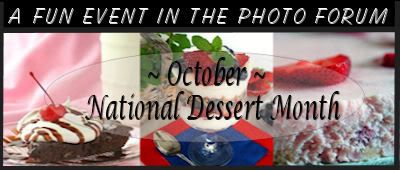 Favorite Foods
I love to bake scones, muffins, coffecake, pies . . . anything chocolate . . .yum!
My Spaghetti Sauce, Chocolate cream puff ring, pumpkin pie, and cheese cake are probably what I'm most known for . . . this is making me hungry. Fav restaurant ??? Breakfast - The Maltby Cafe, Lunch or Dinner - Sitka & Spruce, Tweet, Palomino, Anthony's Beach Cafe . .. now I'm really hungry. I'm going to go cook something.