About Me
Alright, quick note about the picture.. it was taken at the last year (2006) of Sport Bike West, a sport bike meeting in Oliver BC with about 300 bikers all getting together to enjoy. This picture was taken the 2nd night when we all ride through town and the residents come out to see us. Very cool!

Now onto the real reason we're here...

I'm a food lovin' gal who's looking for new great recipes that are fast, cheap and tasty. Oh and non-dairy is important as my husband's lactose intolerant. According to DH's Doc, he needs to lose weight too, so now we're also low carb. Cooking is starting to become a real challenge. I miss the days of eating anything and everything.

I have lived on Vancouver Island for my entire life.. have see scenery that many people will never ever experience thanks to growing up on the family boat pretty much year round, because of this I know that actual silence can be the most amazing thing and while so quite, so noisy at the same time...

I love animals and currently I run a vet hospital which is enjoyable and stressing at the same time. (why can't everyone want to take care of their pets???)

I am horribly in love with my DH and we're working on 6 years of marriage, not much for some, but most of our friends figured we'd have killed eachother by now ( we're pretty good about not keeping things bottled up) We had the most fun wedding you could have imagined.. we even chose the songs WE wanted.... He walked down to the "James Bond" theme song and I walked down to "Imperial March".

I have a 90 gallon fish tank and an adopted Mini Australian Sheperd called "Ozzy". Born March 28/06 he's well into his teens years mentality and has a couple of trust issues but wants to be a good dog. He's SUPER cute and VERY smart.

I try to be healthy, I work out on occassion, but mostly try to eat healthy, which I find easy because junk food makes me feel crapy.

I love music, pretty much everything, my favorite band is the Red Hot Chili Peppers. I love rock and oldies. I spend my childhood playing a huge list of instruments, from drums, to saxaphone and piano.

I love to read but get VERY little time to do it. My favorite author is Clive Clusser, who writes the Dirk Pitt Novels, although I'm not a fan of his new novels, because its not him writing them. I am a "Twilight" addict. I also love "Life of Pi" and "Self" by Yann Martel. I read Mordaci Richler when I was 10 for fun, when most adults couldn't read it. I would like to someday read Moby ***** and War and Peace, just to say I've done it. Someday I might write a book myself. Who knows.

My days are spent at work, my nights and weekends are spent taking care of the house and my DH. People ask when we're going to have kids and I say " why? I married my child and he brings home an income". My DH is a child at heart and while currently not involved in mixed martial arts fighting, which he loves, has taken a break to discover the wide world of paintball and dirtbiking. Either way, it keeps him out of my hair. When we first started dating I quickly found that its just easier to support him and let him do what he wants (almost) and it leaves me to do my thing. Makes life much easier.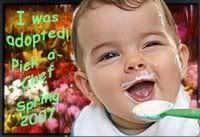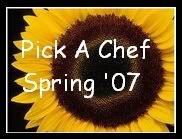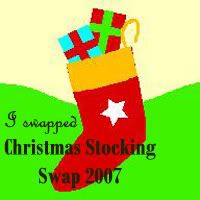 Favorite Foods
All of it.

In the summer I become a "fruititarian" and survive on virtually nothing else. I love a good steak medium rare with mushrooms, and my mom's prime rib with yorkshire pudding. Beans and weenies if I'm feeling like a kid, or mom's homemade mac and cheese. Japanese (no sushi thanks - WAIT.... its taken 2 years of strong desire to enjoy this odd food and now quite enjoy it - cooked only please)is great, and my favorite chinese restuarunt has the most amazing egg rolls. Like nothing else you've ever had.