About Me





I am housewife but work one hour a day as a lunch supevisor at a school.
I have two grown daughters and am anxiously waiting for my FIRST Grandchild to be born in Feb. The pic is a 3D ultrasound of my Gbaby , Baby Ziggy, at 27 weeks. We found out on Christmas Eve it is a GIRL




And her she is finally
Born March 3, 2009
Skyla Raine



Here is the latest pics of Skyla. She and my daughter are here for a 12 day visit.
She is helping Gramma cook. A little wicked cook in training LOL




Here she is watching TV. Food Network of course. She loves that channel.
It was Chef at Home




I have three cats < Winnie, Frizbee and Willow and a Crested Gecko, Squirt (RIP) he passed away March 2009 and a fish, Chanel.
I LOVE to cook and thankfully have a hubby who likes to eat and is not picky LOL
I am also a messy cook , which is why I have learned to make aprons and have a few LOL,and once again thnakfully have a hubby who doesn't mind cleaning up after my messes LOL
I love going to Kitchen stores and have been seen standing next to the Kitchen Aid stand mixers and drooling.UPDATE: I am now the HAPPY owner of a KA stand mixed. We found a second hand one for a AEESOME price. OH HAPPY DAY Kind of like a 4 year old in the toy department LOL
Have a bread maker but prefer to make it the old fashioned way. Does something for my soul to stand there and knead the dough.
A quote I just heard and love
by Gale Gand ( chef)
You will have an eternal life through your recipes.
How true is THAT.
I have a few of my Grandma's recipes and whenever I think of her I see her in her kitchen making the best bread . Of course that was never done with a recipe LOL
And she always had on an apron a trait that I have inherited and have been known to go to the store or work forgetting I still have it on LOL

The Tag Games I have played and still do.
What a great way to try new foods and recipes.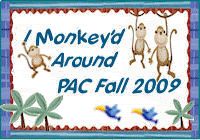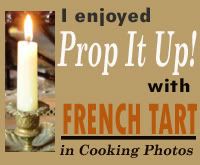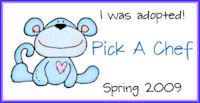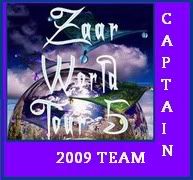 Favorite Foods
LOVE lobster.
Indian, Greek , German
Ok I just love most foods

Fave restaurants
Kelseys
Green Mango Tree( thai fusion)


A few dislikes
liver can't even stand the smell of it cooking
I don't eat any game meat
I despise garlic salt and garlic powder not to mention they give me migraines. UGH
BUT I do LOVE fresh garlic
Same goes for onion salt and onion powder no migraines from it but it is just nasty but love fresh onions.
Green bean casserole I don't quite understand the love of this dish. LOL Those fried onion things EWWWWWWW.
I made this years ago and can still taste that fake fried onion taste LOL
---
Over 475,000 Recipes
Food.com Network of Sites