About Me
I'm originally from Atlanta, GA, but I now live in Brooklyn, NY with my husband, cat, and dog. I'm a film and video editor, but cooking is my main hobby - if you can call something you do multiple times a day a hobby.
I enjoy all types of food, from molecular gastronomy to 70's suburban Mom type stuff. While I like to make recipes from cookbooks by true chefs, I don't turn my nose up at Campbell's Cream of Mushroom - I'm not a food snob.
I love foods from all nations/cultures, and I am fortunate enough to live in NYC so I can go to restaurants which serve food from pretty much anywhere on the globe. Because of this most of my recipes tend to be in the Western European/American food tradition - I find it easier to pay the experts for more complicated delicacies such as Dosai, Pho & Injera. I really enjoy having so many great food resources available to me here in NYC. One of my favorite stores is Kalustyan's http://www.kalustyans.com/
they have every spice, bean, & grain in the world. If there's something you can't find, look on their website. I bet they'll have it and they can ship it to you!
Many of my recipes are Southern, because that's the food I grew up on. I hope the recipes I have posted here will be useful to folks out in the 'zaar universe!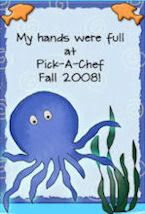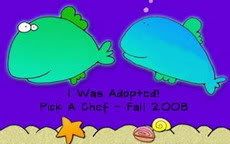 Favorite Foods
Any kind of chicken, dosas, salads, chili, indo-chinese, mexican food, pickles, relishes...
I am probably most famous for my Chicken Enchiladas, my Beef Tenderloin (which is really my Mom's recipe - thanks Mom!), and my Potato Salad (which is really my Grandmother's recipe - thanks Grandma!). I also make a lot of pickles, relishes, jellies and jams which folks seem to enjoy.
My favorite restaurant is Rye:
http://www.ryerestaurant.com/
if you are ever in Williamsburg, Brooklyn you should definitely pay them a visit.